Greenskies Clean Focus on Building a Better Future with Solar
An Earth Day Message From Our President and CEO, Stanley Chin
North Haven, CT (April 22, 2022) – To our clients, collaborators, and clean energy supporters, Earth Day is a time to reflect on how far we've come and look toward the bright future we can build together.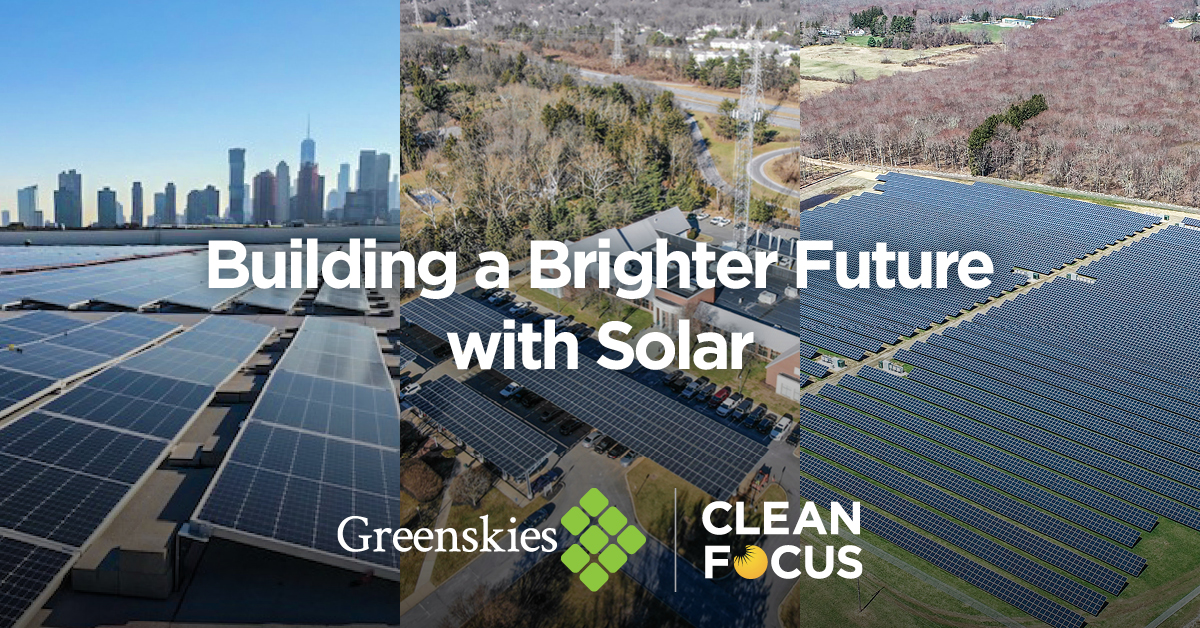 Greenskies has installed more than 530 projects totaling over 275 MW of rooftop, carport, and ground-mount solar systems in 19 states across the U.S. Our solar projects have generated over 1.6 billion kWh of clean, renewable energy, eliminating the equivalent greenhouse gas emissions of a car circling the earth over 110,000 times. That's around 1.1 million metric tons of CO2. We're proud to offer clean-energy solutions, including solar power, battery storage, and emerging technologies, to a wide range of customers, from large retailers to non-profits, municipalities, K-12 school systems, universities, Real Estate owners, and electric utilities.
On this Earth Day, as we celebrate the 52nd anniversary of the modern environmental movement, this year's theme, "Invest In Our Planet," is an apt call to action for individuals and businesses alike.
It's been two years since Larry Fink, CEO of BlackRock, first sounded the alarm in his Letter to CEOs declaring "climate risk is investment risk." According to research, there is a direct correlation between sustainable business practices and business performance. And just last month, the SEC (U.S. Securities and Exchange Commission) made a landmark decision to move forward with new climate disclosure rules that will align with its global counterparts. As a result, it's more evident than ever: For businesses, public or private, large or small, focusing on sustainability and climate impacts is no longer optional. The time to act is now!
The cost of doing nothing will continue to grow as stakeholders – from customers to employees to regulators – now expect companies to lead the charge in decarbonizing the global economy. Roughly 70% of commercial buildings in the U.S. are good candidates for solar, but only about 3.5% have solar. Installing 1-megawatt of solar can offset more than 900 metric tons of CO2 each year.
We embrace our role as a leader in the renewable energy transition and look forward to helping more companies take concrete steps to improve their ESG (Environmental, Social, and Corporate Governance) criteria by transitioning to clean energy with solar.
From all of us at Greenskies Clean Focus,
Happy Earth Day
Stanley Chin, President and CEO
About Greenskies Clean Energy
Greenskies Clean Focus offers a full suite of renewable energy solutions to commercial, public sector, and utility energy users throughout the US. Our vertical integration delivers the most cost-competitive solar, battery storage, and low carbon solutions. From beginning to end, our customers work with a single delivery team. Greenskies originates, develops, constructs, and operates, while Clean Focus finances and owns the systems. For more information, please visit www.greenskies.com
# # #