nonprofits, universities & hospitals
Going solar isn't just possible, it's easier than ever.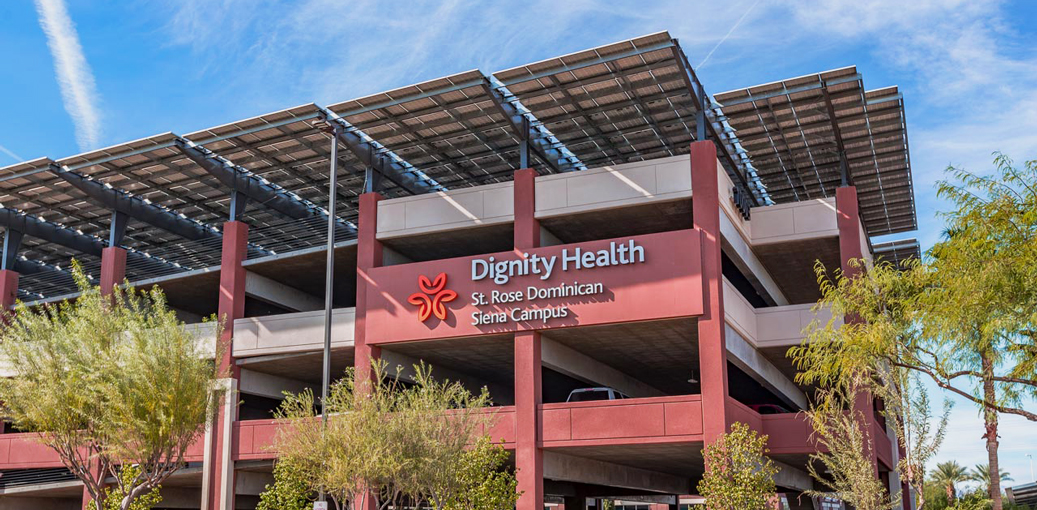 Nonprofits, universities, and hospitals can always benefit from a little extra money in the budget. The problem is finding it.
What if we told you we could find it for you: without making cuts anywhere, without the need for grants ,and without organizing a fundraiser. With Greenskies, you'll start saving money right away with no upfront costs.
Using a Power Purchase Agreement (PPA), a solar installation dedicated to your hospital can save a significant amount of money in the first year. That's money that can go right back to serving clients or patients. And much needed updates to your nonprofit's or hospital's infrastructure.
If a solar installation can save a program, an administrator's job, or offer more services at your hospital, due to reduced energy costs, then we've done what we set out to do.

FEATURED PROJECTS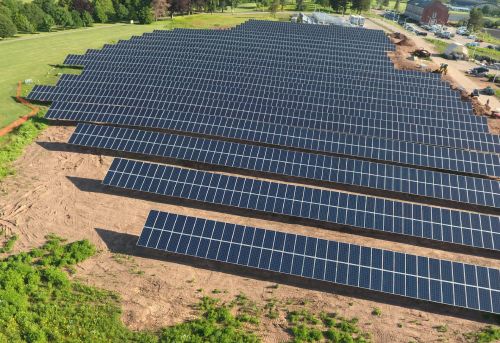 Wesleyan University

Middletown, CT
System Size: 1.00 MW
Highlights: Greenskies commissioned a 1MW (DC) solar array at Wesleyan University in 2017 as part of the universities existing micro-grid. Adding the solar array to their two natural gas generators in its cogeneration system, Wesleyan now produces on campus about 85 percent of the energy it uses on an annual basis.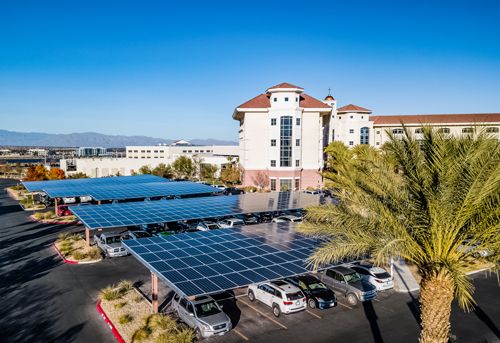 Dignity Hospital

Las Vegas, NV
System Size: 3.85 MW
Highlights: Roof and carport mounted installation with two hospital sites included. Combined 1,150 parking spaces covered with solar producing over 6.4 million kWh in the first year.
Solar With No Upfront Capital Cost
Greenskies utilizes a Power Purchase Agreement (PPA) that allows you to obtain your green energy objectives and realize substantial savings with no capital outlay. The relationship is beneficial since schools do not have the ability to monetize current tax credits and thePPA allows them to make significant investments with only an obligation to purchase the electricity generated at a reduced fixed rate for the term of the PPA.

Benefits of a PPA
No upfront capital costs
Savings start immediately after installation becomes operational
Fixed rate over 20 years so you know exactly how much you'll be saving
Watch the video below to understand how a PPA works.