MUNICIPAL & SCHOOLS
Convert to solar without spending a dime.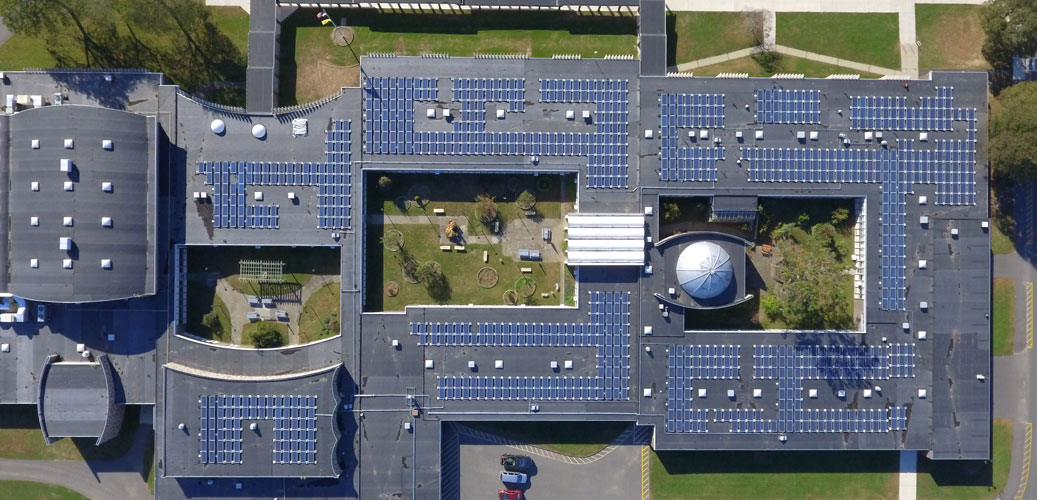 We take pride in watching a town thrive. We know it can be tough for municipalities to cut costs across the board and if we can help save a job, or benefit residents, we'll do what we can to make that happen.
Municipalities can benefit from solar energy in a number of ways:
Being a distributed energy source, solar energy has the greatest financial advantage in applications where the electricity being produced can be used directly by the project host (or virtually net-metered) whereas utility-scale projects have to compete with more affordable forms of centralized electrical generation.
Depending on the size of available rooftop or ground space, your town could see tens of thousands of dollars in savings annually. Over the lifetime of the system, 15-25 years, that number adds up to hundreds of thousands of dollars. That is money that goes straight to the bottom line with no investment on your part.
Reducing your carbon footprint results in a cleaner town or city. We can't promise to supply all of your energy needs, but this is a great first step to a cleaner future.
Municipal solar projects can be placed on: municipal buildings, schools, libraries, parking garages, police and fire stations, landfills, water treatment plants, and so on.
---
Schools
Schools can always benefit from a little extra money in the budget. The problem is finding it.
What if we told you we could find it for you: without making cuts anywhere, without the need for grants, and without organizing a fundraiser. With Greenskies, you'll start saving money right away with no upfront costs. Using a Power Purchase Agreement (PPA), a solar installation dedicated to your school can save a significant amount of money in the first year. That's money that can go right back to serving students. And much needed updates to your school's infrastructure.
If a solar installation can save a program, a teacher's job, or offer more services, due to reduced energy costs, then we've done what we set out to do.
---
Landfills
For any town or city, a landfill can be an eye sore. They're usually hidden just outside of town. Now they can start saving you money.
At Greenskies, we use non-ground penetrating technology to mount solar installations on capped landfills. Combine that with lots of otherwise unusable, open space, and that makes landfills the perfect fit for solar applications.
Stop pretending your landfill isn't there, and start investing in it's potential to save your town money.
---
Trust in Greenskies and we take care of the rest.
Over 70 MWs in public sector solar projects
No upfront capital costs
No cost to municipality throughout the term of the project
Once installation is operational, savings start immediately
Save up to 25% on current electric costs
Greenskies will be sole point of contact for the life of the project
In-house Operations & Maintenance (O&M) personnel
FEATURED PROJECTS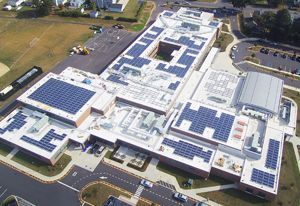 Town of Southington
Southington, CT
System Size: 324 kW
Highlights: Part of a comprehensive strategy in partnership with the Southington Board of Education, includes solar installations on 5 schools.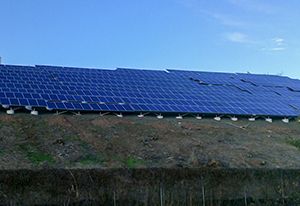 Town of North Haven
North Haven, CT
System Size: 324 kW
Highlights: One of the largest solar projects in New England, turning otherwise dormant capped landfill into a symbol of ingenuity and economic development, and savings on average of $100,000 per year.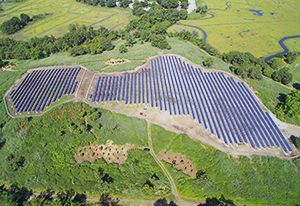 Town of Fairfield
Fairfield, CT
System Size: 1.4 MW
Highlights: Multi-project effort for the Town of Fairfield including roof mounted arrays on 2 schools, a public garage, and a 1.4 MW ground mount array on their municipal landfill.
To get started on your municipal or school project, please fill out the form below.