COMMERCIAL & INDUSTRIAL (C&I)
Raise the bar on the bottom line.

There is no getting around the energy costs of running a commercial business, be it your retail locations, distribution centers or corporate offices. However, utilizing your available roof space or partnering with Greenskies on an adjacent solar installation, you can significantly offset those energy costs. With no capital outlay or cost for the duration of the term, Greenskies' Power Purchase Agreement (PPA) reduces energy costs - up to 20% per location or more. Multiply that across numerous locations and the savings really start to add up.

WHY GREENSKIES?
Greenskies is the U.S. leader in commercial solar. We have the financial strength, resources, and experience to optimize your project, save costs, and be a long-term partner.
Vertically-integrated business allows us to develop, finance, design, engineer, perform construction management and O&M services in-house
Industry leading value for clients with no capital outlay
Achieve your environmental sustainability goals and objectives
Solar solutions both on clients' properties and off-site
Leadership ability to help clients build programs from the ground up that significantly reduce electric spend
Decades of experience managing each aspect of the development process
Unmatched efficiency
Project solutions for client owned and leased properties
Solar With No Upfront Capital Cost
Greenskies utilizes a Power Purchase Agreement (PPA) that is standard for all of our Commercial and Industrial clients. The PPA allows you to obtain your green energy objectives and realize substantial savings with no capital outlay. The relationship is beneficial as commercial building owners do not have the ability to monetize current incentives or tax benefits and the PPA allows them to make significant investments with only an obligation to purchase the electricity generated at a reduced rate for the term of the PPA. For businesses looking for off-site installations, rather than on their own roof or land, community solar is an off-site option available in some states, that helps companies meet sustainability objectives and provide energy savings.
Benefits of a PPA
No upfront capital costs
Savings start immediately after installation becomes operational
Fixed rate over 20 years so you know exactly how much you'll be saving
Watch the video below to understand how a PPA works.
FEATURED PROJECTS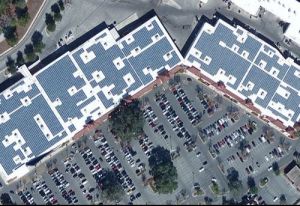 Butler Plaza

Gainesville, FL
System Size: 2.2MW
Highlights: 6 sites, flagship array of 1.58MW represents the largest retail, rooftop solar project in the Southeast.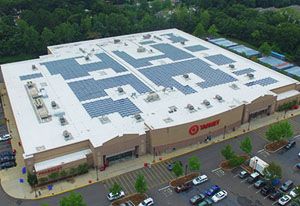 Target
Commack, NY
System Size: 395.28kW
Highlights: To meet Target's green energy objectives, Target has partnered with Greenskies. Target is now a leader in its solar energy initiatives and benefits from cutting energy costs dramatically.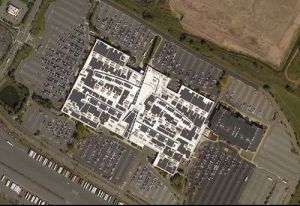 Jersey Gardens Mall
Elizabeth, NJ
System Size: 4.8MW
Highlights: One of the largest rooftop solar projects in North America, 15,000 solar modules, generates 11% of the mall's electrical demand.
To get started on your C&I project, please fill out the form below.