UTILITY-SCALE
Transform under-utilized land into long-term renewable energy projects.

Large scale, multi-megawatt projects are the perfect supplement to a modernized grid. Fossil fuels are becoming increasingly expensive and less reliable. Importing them from neighboring states only magnifies those costs.
With a solar installation, tying the power into an existing grid is inexpensive and producing the energy is free. Greenskies will design, finance, install and maintain the system for the lifetime of the contract, allowing electric distribution companies (EDCs) to provide clean power to their existing customers without increasing the cost.
WHY GREENSKIES?
Greenskies is a leader in utility-scale solar projects in the U.S.

Projects 1MW up to 80MW
Rooftop, canopy/carport and ground-mounted
Industrial brownfields
Superfund sites
Capped landfills
Unused or underused land

Former Agricultural land
Off-taker flexibility
Community solar
Behind the meter PPA
Virtual net metering
Qualified facilities direct to the Grid
FEATURED PROJECTS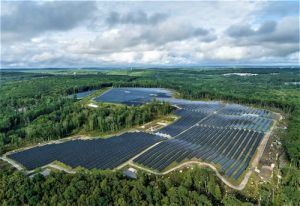 Waterford Solar Farm

Waterford, CT
System Size: 18.68 MW
Highlights: Approximately 44,000 bifacial solar modules situated on 94 acres of underutilized land produce enough energy to power more than 3,700 homes per year.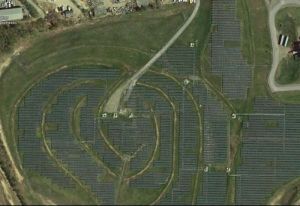 Cape and Vineyard Solar One

New England (Cape Cod + Martha's Vineyard)
System Size: 22 MW
Highlights: 9 ground mount sites, 7 capped landfills, fueling 45% of the Cape and Vineyard Electric Cooperative's municipal electric load.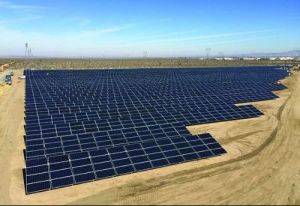 City of Adelanto
Adelanto, CA
System Size: 3.75 MW
Highlights: 20 total acres of solar production, generating 7,156,000 kW hours of clean electricity each year - reducing CO2 emissions by 4,934 tons.
To get started on your utility-scale project, please fill out the form below.