PROJECT FINANCING
Greenskies has significant experience financing U.S. solar projects, from mid-commercial to utility scale.
We arrange and secure construction, term debt and tax equity financing solutions for the following sectors:
We focus on long-term owner/operators of each project and build solar arrays to last over the life of the system. Our pricing is highly competitive and we leverage our own capital along with some of the most flexible financing structures in the industry. Simply put, we make projects work that others cannot.
We offer:
A wide range of development, construction, and take-out capital
Optimized financing structures, customized for each project and client
Ability to finance projects in SRECs, other incentive, as well as non-incentive based markets
Legal and accounting expertise structuring complex deals
Tax equity & debt funds currently in place, eliminates financing contingencies for most projects
Relationships with multiple tax-equity investors and lenders to facilitate small to large transactions ($1M – $100M)
Ability to structure financing packages with our investment capital, our partner's, or an ability to combine capital to meet customer financing needs
The diagram below illustrates how we provide best-in-class solar financing.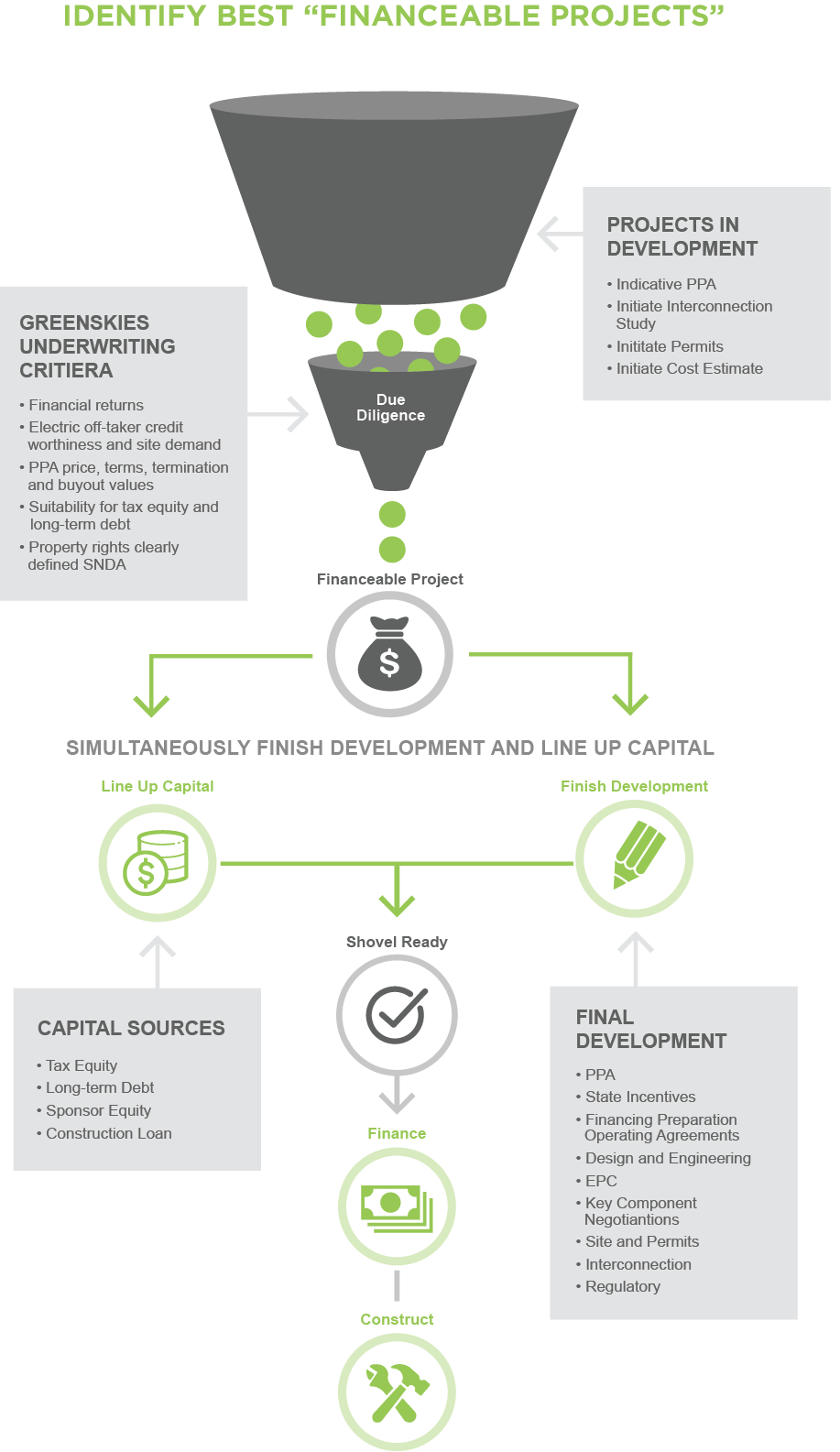 Send us your project today to start a conversation about your project finance needs.