How to Achieve Your ESG Goals with Solar


If you're looking for ways to make meaningful headway on your environmental, social, and governance (ESG) goals, solar can help.
Environmental: The E in ESG
Addressing the environmental portion of ESG is one way to make an immediate, tangible impact on your climate and sustainability objectives.
ESG policies have become pervasive in all industries. Over 25% of S&P 500 companies have made commitments to zero out their carbon emissions by 2050. Transitioning to renewable energy with solar can help you reduce your carbon footprint.
Why the rush?
Inaction comes at a cost. ESG concerns are here to stay – investors and customers are leaving behind those who do not take urgent action. Not getting on the ESG bandwagon will mean dire consequences for not only your organization but the planet.
Trusted by
Leading Businesses
3 out of 5 Top U.S. Corporate Solar Users



277 Installations / ~137 MW
"Companies with better ESG profiles are performing better than their peers, enjoying a 'sustainability premium.'"
– Larry Fink, BlackRock, Chairman and Chief Executive Officer, 2021 letter to CEOs
Mandatory ESG Reporting is Imminent
For the first time, the U.S. government plans to introduce specific ESG rules for public company disclosures. The SEC is expected to release its proposal for ESG reporting later this year, and new rules could take effect as early as 2023. With a clear regulatory framework looming, the time to take action is now.
Transitioning to renewable energy unlocks economic opportunities. For example, in a recent survey of global institutional investors conducted by Refinitiv:
98% of respondents take ESG and sustainability data into consideration when deciding to invest in a company.
88% of global institutional investors want more forward-looking ESG & sustainability data to comply with planned regulations.
87% of respondents agreed that climate change is already having a material impact on company equity values.
Greenskies can help you take action now and meet these new reporting requirements. When you install solar with Greenskies, it reduces your climate impact by increasing your use of renewable energy.
Learn more about how Greenskies helps businesses of all sizes install solar at no upfront cost.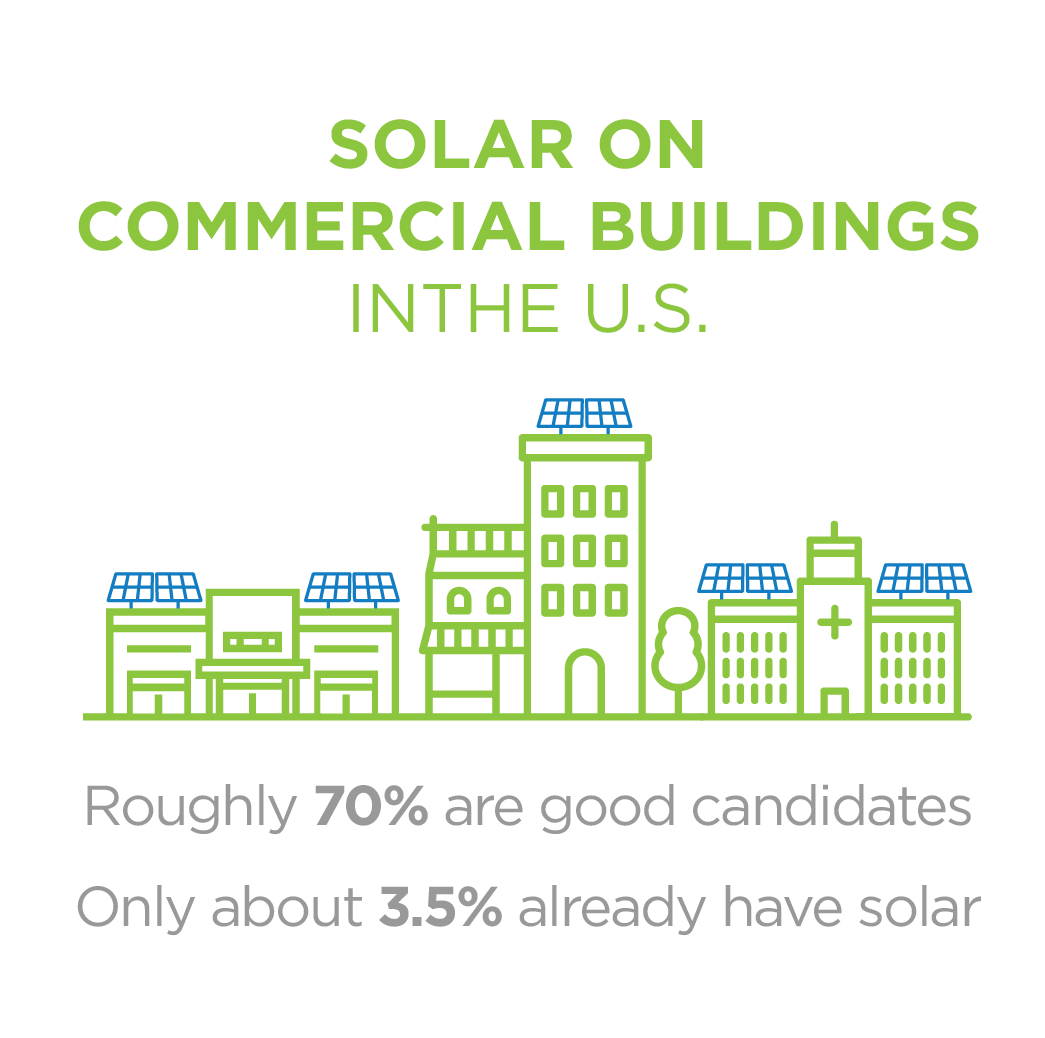 Three Ways Solar Can Help with ESG
Solar power is the easiest and single most cost-effective action you can take to satisfy environmental goals by dramatically reducing your carbon emissions.



Easy to implement
Greenskies makes solar simple by taking care of everything – from start to finish – origination through construction, operations, and maintenance.

Save Money

Making the switch to solar power reduces greenhouse gas (GHG) emissions and benefits the bottom line by lowering electricity costs resulting in reduced operating expenses.


Measurable Results
Your benefits start as soon as your solar array is operational. From day one, the clean, renewable energy your solar panels generate can reduce or completely eliminate your carbon emissions.


Low Risk, High Yield
You can positively impact your community and your bottom line by installing a solar array on a company-owned rooftop, ground-mounted on adjacent land, or as canopies over parking lots on your property.
Environmental Benefits of Solar

100% Renewable energy source
Reduce carbon footprint
Mitigate climate change
Social Benefits of Solar

Highly visibility commitment
Boost employee morale
Support the local economy
Governance Benefits of Solar

Reduce compliance costs
Energy independence
Responsible energy sourcing
Solar can help your business meet sustainability goals, showcase environmental leadership, and reduce electricity costs.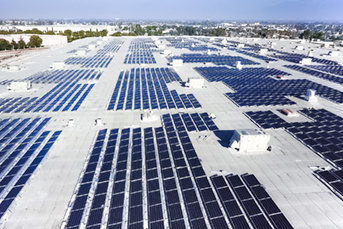 Why Greenskies?
We deliver high-quality solar projects at the lowest possible cost to provide our clients with clean, reliable electricity.
Largest Commercial & Industrial (C&I) portfolio in the U.S. - Operating 250+ MW
Nationwide footprint - 500+ Projects across 19 states
Certainty of execution - Over $1 billion of tax equity, debt, and sponsor equity
Our interdisciplinary team is in it for the long haul. We focus on providing you with solutions to meet the unique needs of your business.



Find out how much your business or organization can save.
Talk to our experts.