Developers

We partner with developers of all sizes to bring solar projects into the light.
Whether you need development help or only project financing, we bring your project online quickly, reliably, and at the right price. Our experience with project development, underwriting, financing, legal and tax structuring, construction management, and operations increases financial value and decreases risk for your project. We have done it all before, and we bring that expertise to you.
We can provide guidance and support, letting you take the development lead, or we can take an active development and customer-facing role. We can partner with you at the beginning in the origination process or at the end, providing take-out financing. We customize each engagement, matching the best of our experience with your needs and project requirements, creating a true win-win-win.
Our flexible "best in class" financing structures enable us to successfully finance projects that others cannot. We optimize the capital stack for each project, using a range of development, construction, and take-out capital. We structure projects to drive risk out in order to increase profit for all parties—the developer, the PPA counterparty, and the ultimate asset owner. Our development and finance partners tell us that they appreciate how we work with them in a transparent and responsive manner.
Greenskies' offers: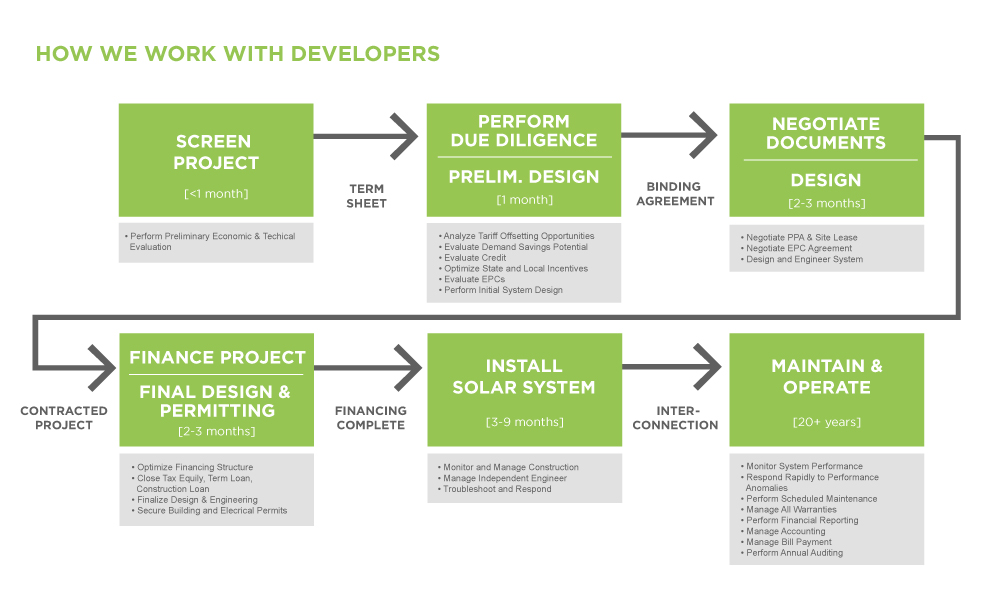 To explore Greenskies development services, fill out the form below.