Greenskies & Eznergy Complete 490 kW Solar Portfolio for New Jersey School District
Rumson School District Installs Rooftop Solar on Two Schools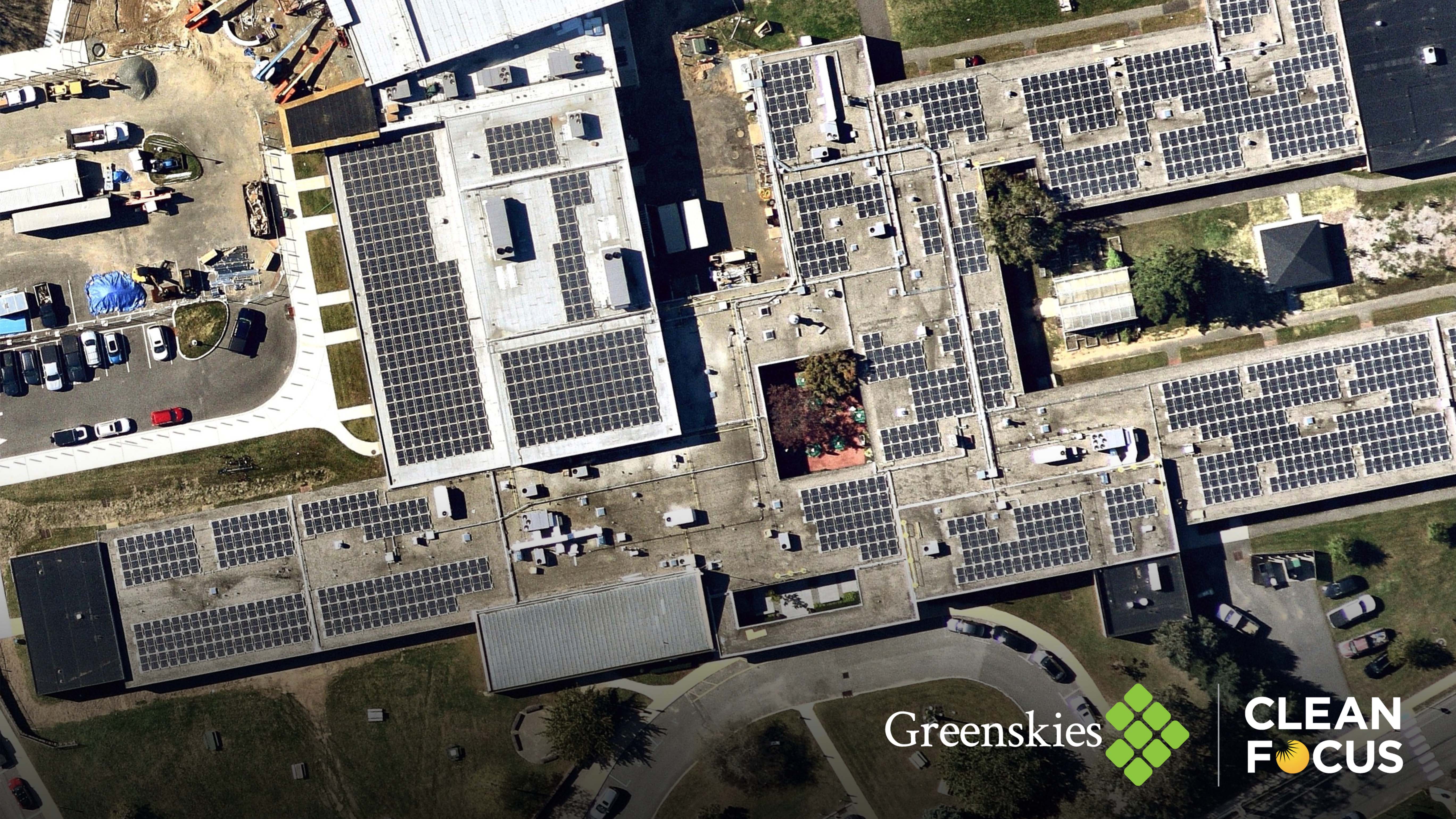 North Haven, CT (July 19, 2022) – Greenskies Clean Focus, a national leader in renewable energy solutions, and its partner Eznergy Solar Energy Solutions, a New Jersey-based solar developer and EPC, have completed a 490 kW (kilowatt) solar portfolio for the Rumson Board of Education.
The rooftop solar installations located at Deane-Porter Elementary School (204 kW) and Forrestdale Middle School (286 kW) will help the school district save on energy bills over the long term and increase its sustainability profile. Annually, the 1,225 solar panels at the schools are projected to generate more than 550,000-kilowatt-hours (kWh) of clean energy, offsetting approximately 87-90% of the electricity needs of the individual schools.
"Greenskies is excited to support the Rumson School District in its adoption of renewable energy," said Stanley Chin, President and CEO of Greenskies. "Solar provides stable energy costs and a highly-visible demonstration of the environmental benefits for years to come. Schools are an important component in the transition to clean energy in New Jersey and across the US."
In addition to solar, both schools have reduced their annual electricity needs through the state's Energy Savings Improvement Program (NJ ESIP) with Energy Conservation Measures (ECMs). The district-wide energy-saving plan includes converting to LED lighting and installing energy conservation controls across various systems, lowering overall energy usage.
"The Board of Education is committed to leading by example with responsible energy procurement," said Dr. John E. Bormann, Superintendent of Schools. "Adding solar at Deane-Porter and Forrestdale not only helps reduce the district's electricity costs and carbon footprint but also helps boost the state's clean energy portfolio with more renewable energy."
Over the 15-year term, these projects will offset nearly 6,000 metric tons of carbon dioxide (CO 2), or the equivalent of taking around 1,300 cars off the road. (Source: US EPA Greenhouse Gas Calculator)
"Eznergy is pleased with the installation at Rumson Schools which required some unique engineering and installation to provide clean solar energy to two schools from one rooftop system," said Jim Brown, President of Eznergy. "We are glad that Eznergy was part of the energy savings project for the Rumson Schools."
About Greenskies Clean Energy
Greenskies Clean Focus offers a full suite of renewable energy solutions to commercial, public sector, and utility energy users throughout the US. Our vertical integration delivers the most cost-competitive solar, battery storage, and low carbon solutions. From beginning to end, our customers work with a single delivery team. Greenskies originates, develops, constructs, and operates, while Clean Focus finances and owns the systems. For more information, please visit www.greenskies.com
About Eznergy Solar Energy Solutions
Eznergy is a solar developer and solar installation company with projects totaling over 70 MW and over 150 Million dollars' worth of projects. Since 2007 Eznergy has provided solar systems in New Jersey and surrounding states for Schools, Governments, Commercial customers, and Non-Profits. For more information, please visit www.eznergy.com
# # #