Solar project at Killingly High School offsets 90% of school's power needs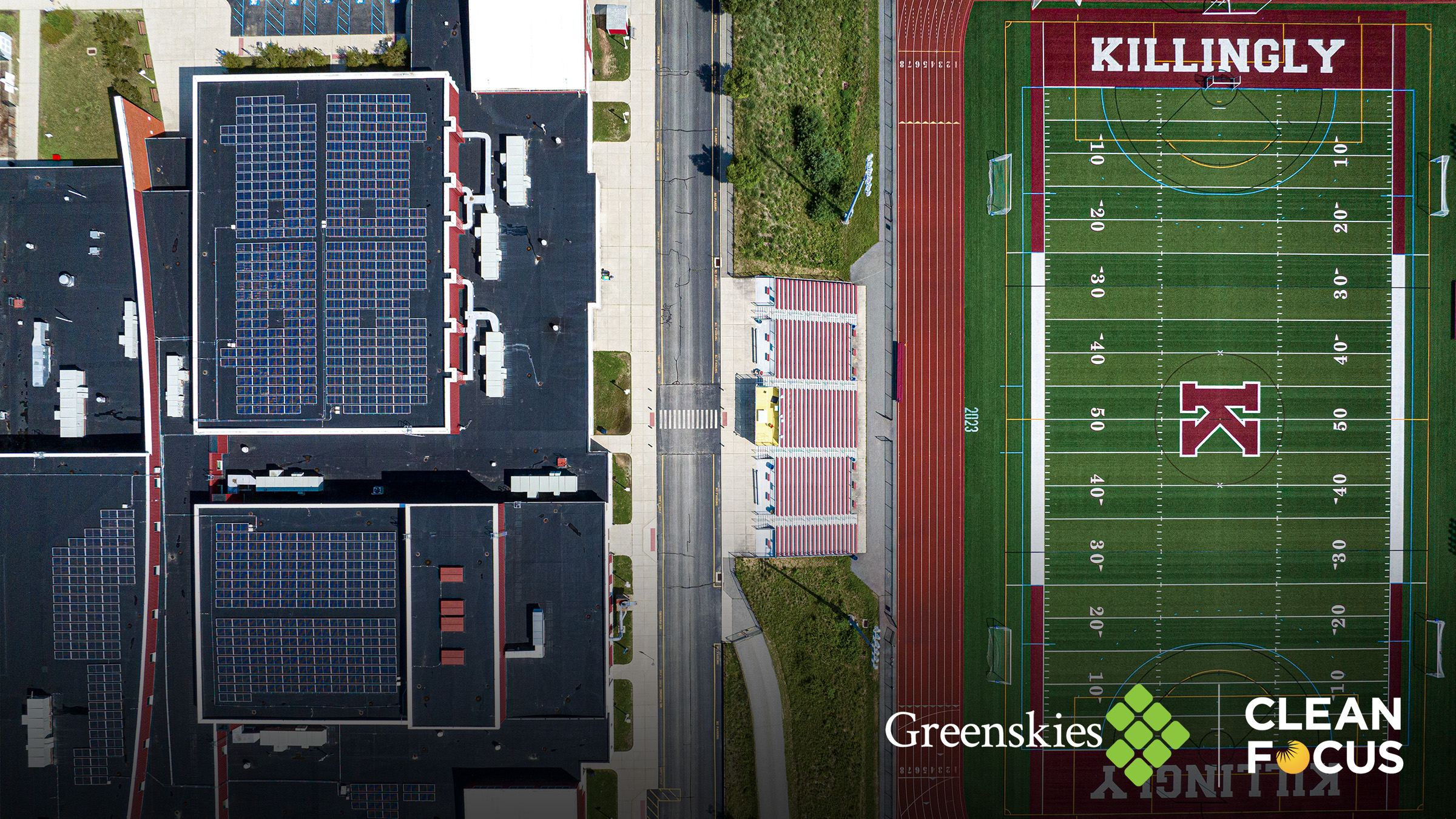 Hartford Business Journal | Andrew Larson
August 29, 2023
Greenskies Clean Focus has completed a solar project at Killingly High School that offsets 90% of the school's power needs, the company said in an announcement.
The new ground-mounted solar array at the high school brings the total solar capacity at the high school to 1.35 megawatts, the company said.
Over the last four years, Greenskies has installed eight solar arrays at five town facilities – totalling more than 2 megawatts.
Greenskies funded these projects at no upfront cost to the town, which will purchase the power generated by the arrays from Greenskies at a fixed rate for the next 25 years.
As the owner and operator of these projects, Greenskies will provide ongoing management and maintenance.
Also, the project is expected to offset nearly 950 metric tons of carbon dioxide annually.
"Greenskies is pleased to build on our relationship with the Town of Killingly to enhance their commitment to reducing costs and emissions with renewable energy," said Stanley Chin, president and CEO of Greenskies Clean Focus.
North Haven-based Greenskies Clean Focus was formed in 2017 with the merger of Greenskies and Sunnyvale, California-based Clean Focus Yield, giving it a national presence in the commercial and public sector solar development space. JLC Infrastructure acquired the company in 2021, strengthening its financial backing.