Greenskies, Vanguard complete 573-kW solar project for the Port Authority of NY & NJ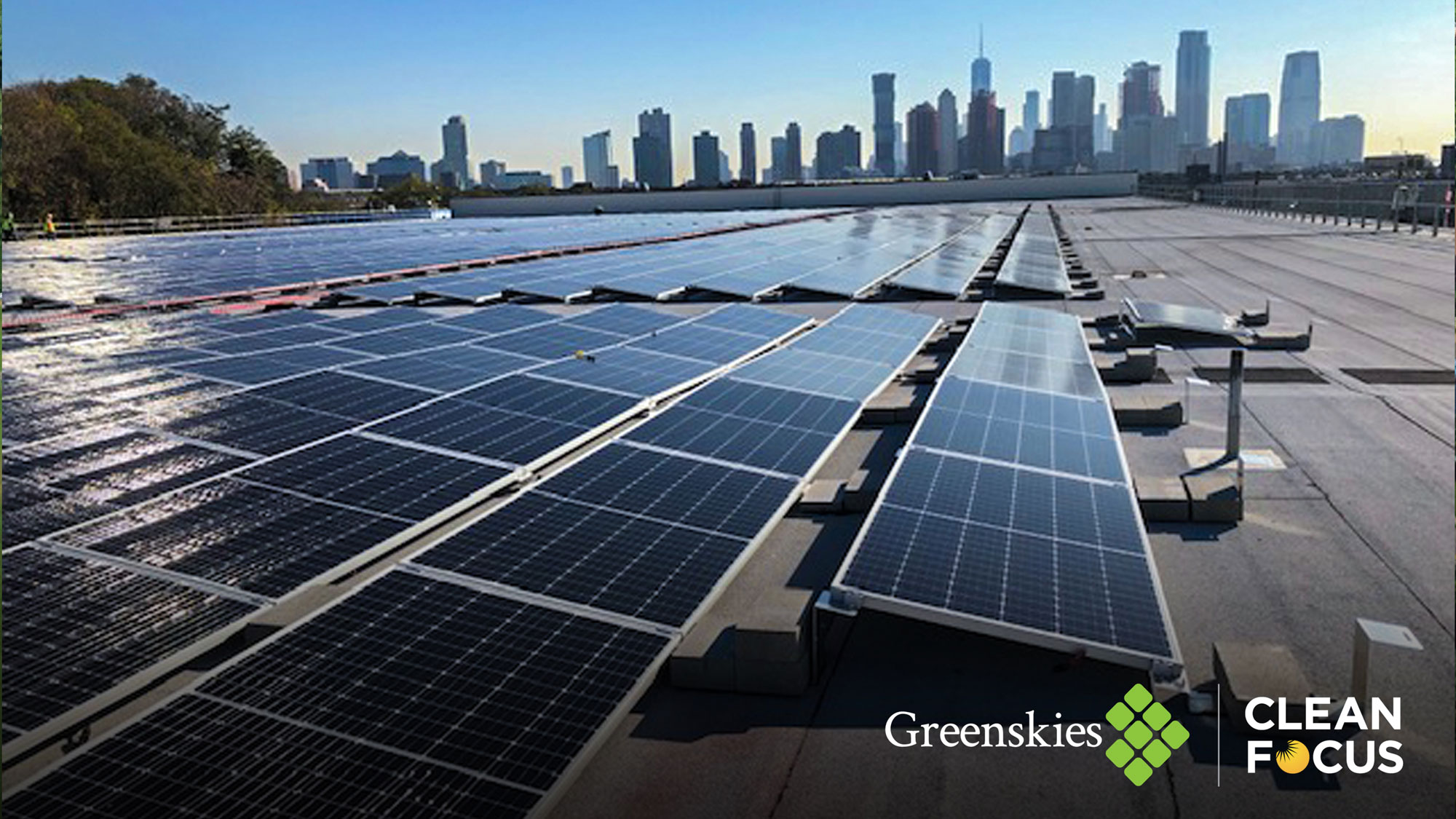 Solar Power World | Kelsey Misbrener
August 31, 2021
Developer Greenskies Clean Energy and construction firm Vanguard Energy Partners have announced the completion of a 573-kW solar energy system for the Port Authority of NY & NJ. The project will provide discounted clean, renewable solar electricity to the Port Authority Trans-Hudson's (PATH) MacMillan Bloedel Building and Train Control Center located at 100 Academy Street in Jersey City, New Jersey.
The Port Authority of NY & NJ, a 100-year-old world-class transportation infrastructure agency, is committed to reducing its greenhouse gas emissions through utilizing solar energy, as outlined in their embrace of the global Paris Climate Agreement. This on-site solar installation reduces carbon emissions and energy costs for the agency.
"Our partnership with Greenskies to install a solar energy system at the PATH Macmillan Bloedel Building and Train Control Center underscores the Port Authority's commitment to directly reduce greenhouse gas emissions through projects at our facilities," said Christine Weydig, director of the Port Authority's Office of Environmental and Energy Programs. "We thank Greenskies for their collaboration as we continue to lead the region towards a cleaner energy future."
The Port Authority of NY & NJ Procurement Department issued a Request for Proposals in October 2018. Greenskies partnered with Vanguard to bid, and after a competitive process, they were awarded the project. The installation consists of approximately 1,500 solar panels on top of the PATH MacMillan Bloedel Building situated on the upper roof of the southwest side of the building.
"Vanguard is pleased to be a part of this project in conjunction with Greenskies and the Port Authority of NY & NJ. This project is another great step for the Port Authority's clean energy initiative, as they continue to make energy-efficient improvements to their properties throughout New York and New Jersey," said Vanguard President, Benjamin Scott.