Greenskies completes 2.4-MW rooftop solar project on cold storage warehouses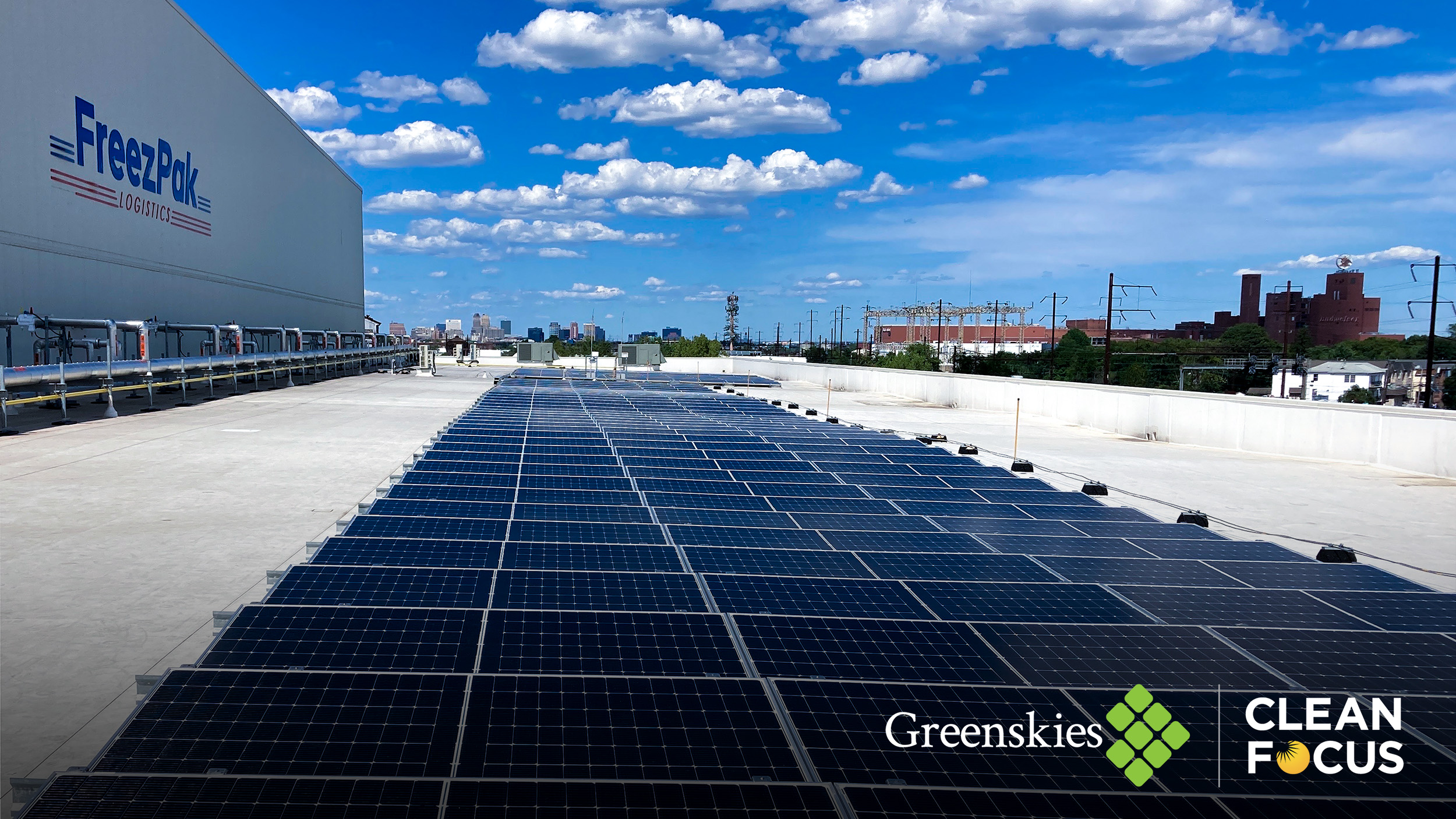 Solar Energy Magazine | Staff
October 4, 2022
Greenskies Clean Focus commercial renewable energy development companies, and Vanguard Energy Partners, a national solar construction company, has completed 2.4 MW of rooftop solar for third-party food logistics company FreezPak Logistics. The recently commissioned solar energy system will provide renewable solar power to his Freezpak refrigeration facilities in Carteret (985 kW) and Elizabeth (1,414 kW), New Jersey.
Cold storage warehouses have one of the highest percentages of electricity consumption in the commercial building sector, according to the American Council on Energy Efficiency Economics (ACEEE). Their electricity usage often ranges from 40 to 60 kWh per square foot per year, with refrigeration accounting for more than 70% of their total electricity usage.
The FreezPak Carteret and Elizabeth solar installations are projected to generate 2,832,900 kWh in line with the first year of production.
Freezpak co-CEO Mike Saoud said: "The use of hydrogen fuel cells, solar panels, upgraded dock equipment, and most recently an ammonia cooling system. These are all factors in becoming a more sustainable organization. It will pay off in the future when hydrogen tractors hit the market."
Co-CEO Dave Saoud said: Woodbridge is built to LEED certified standards. We remain open to ways we can be more environmentally responsible. "
The Greenskies funded the project with no upfront payment to Freezpak. Freezpak will purchase the power generated by the array from Greenskies at a fixed rate for the next 15 years. Greenskies also provides ongoing management and maintenance of the project.
Greenskies President and CEO Stanley Chin said: "Working with local partners like Vanguard to deploy his solar onsite and accelerate the transition of environmentally conscious companies like Freezpak to renewable energy sources is rewarding. ."
A third Freezpak location in Woodbridge, scheduled to open in the fourth quarter of 2022, will also host a new rooftop solar energy system in partnership with Greenskies and Vanguard.