Greenskies Clean Energy installs 572-kW of solar for Connecticut town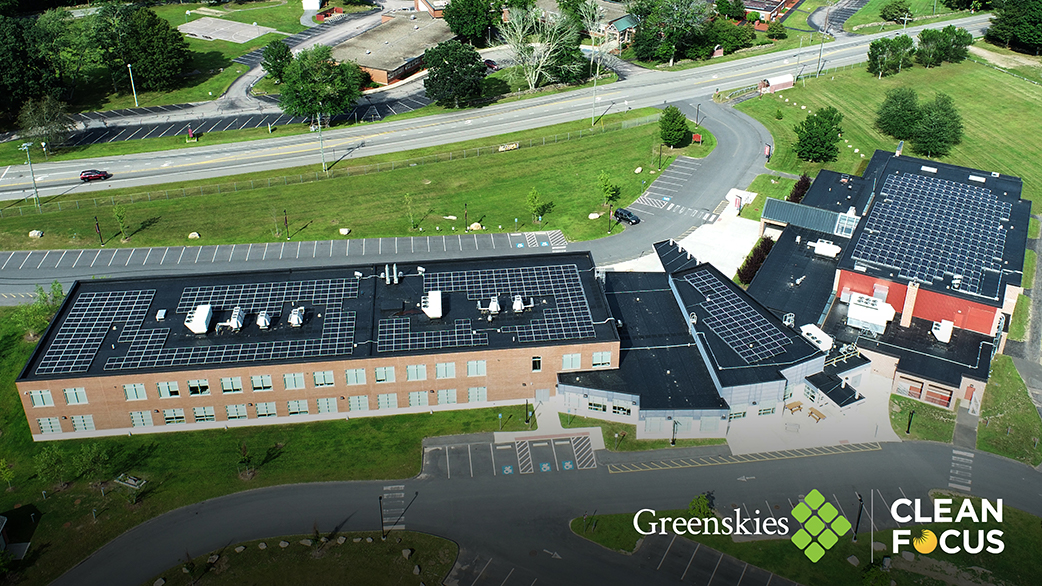 Solar Power World | Billy Ludt
August 24, 2021
Greenskies Clean Energy, a commercial-scale solar developer in Connecticut, installed five rooftop solar systems totaling 572-kW on municipal buildings in Stonington.
In total, Greenskies installed nearly 1,500 solar modules on the rooftops at the North Stonington Volunteer Fire Company and Ambulance Association (62 kW), the Central Office administrative building (130 kW), North Stonington Elementary School (139kW) and two arrays at the recently renovated Wheeler Middle and High School (totaling 241 kW).
These solar systems will offset approximately 40% of the electricity costs of the facilities.
"Greenskies is excited to help the town of North Stonington and the board of education reduce their energy costs and greenhouse gas emissions," said Stanley Chin, President and CEO of Greenskies. "We take pride in helping towns reap the immediate and long-term savings of solar. And we enjoy watching those savings translate into direct, meaningful benefits for residents and students alike."
The town and board of education conducted a competitive request for proposals bid and selected Greenskies to design, build, own, operate and maintain the solar systems. As a result, the town entered into a solar power purchase agreement with Greenskies, who completed the installations at no upfront cost. In addition, North Stonington is expected to save approximately $1.6 million in electricity costs over the 20-year term.
"Saving on energy costs and offsetting our carbon footprint with renewable energy are incredibly important to the Town of North Stonington," North Stonington First Selectman Michael Urgo said. "As a Town we must set the standard for transitioning to more sustainable practices for the long-term. We are happy to have seen this project to completion and to do our part as a community to help reduce carbon emissions."