Greenskies Activates 2.14 MW of Solar Panels at Six Barnegat Township Schools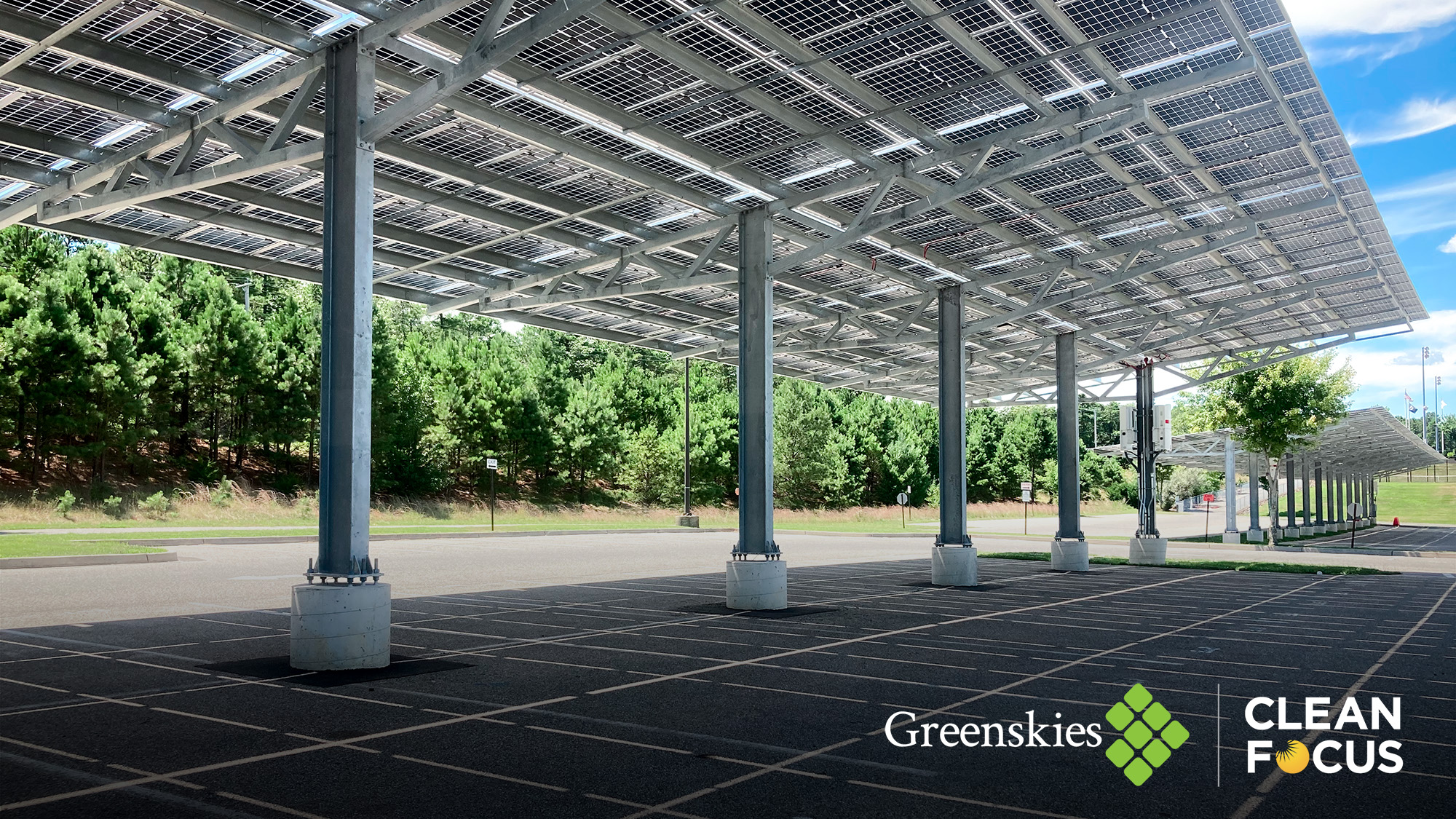 Above: Greenskies Clean Focus parking lot solar canopy at Barnegat High School in New Jersey.
Parking Lot Solar Canopies Save NJ School District on Energy Bills and Lower Emissions
North Haven, CT (May 2, 2023) – Greenskies Clean Focus, a national leader in renewable energy solutions, has completed a 2.14 MW (megawatt) solar canopy carport portfolio for the Barnegat Township School District.
"We're excited to see these solar carports operating and beginning to save our School District money while creating a more sustainable future," said Steve Brennan, Business Administrator for Barnegat Township Schools. "These projects showcase our ongoing commitment to our students and community by prioritizing renewable energy and long-term cost savings."
The Barnegat Township School District is proud to announce the installation of solar systems at all six schools. In total, more than 4,756 solar photovoltaic (PV) panels were installed at:
Barnegat High School (323.1 kW)
Russel O. Brackman Middle School (711.9 kW)
Robert L. Horbelt Intermediate School (336.6 kW)
Joseph T. Donahue School (336.6 kW)
Cecil S. Collins School (234.9 kW)
Lillian M. Dunfee School (197.1 kW)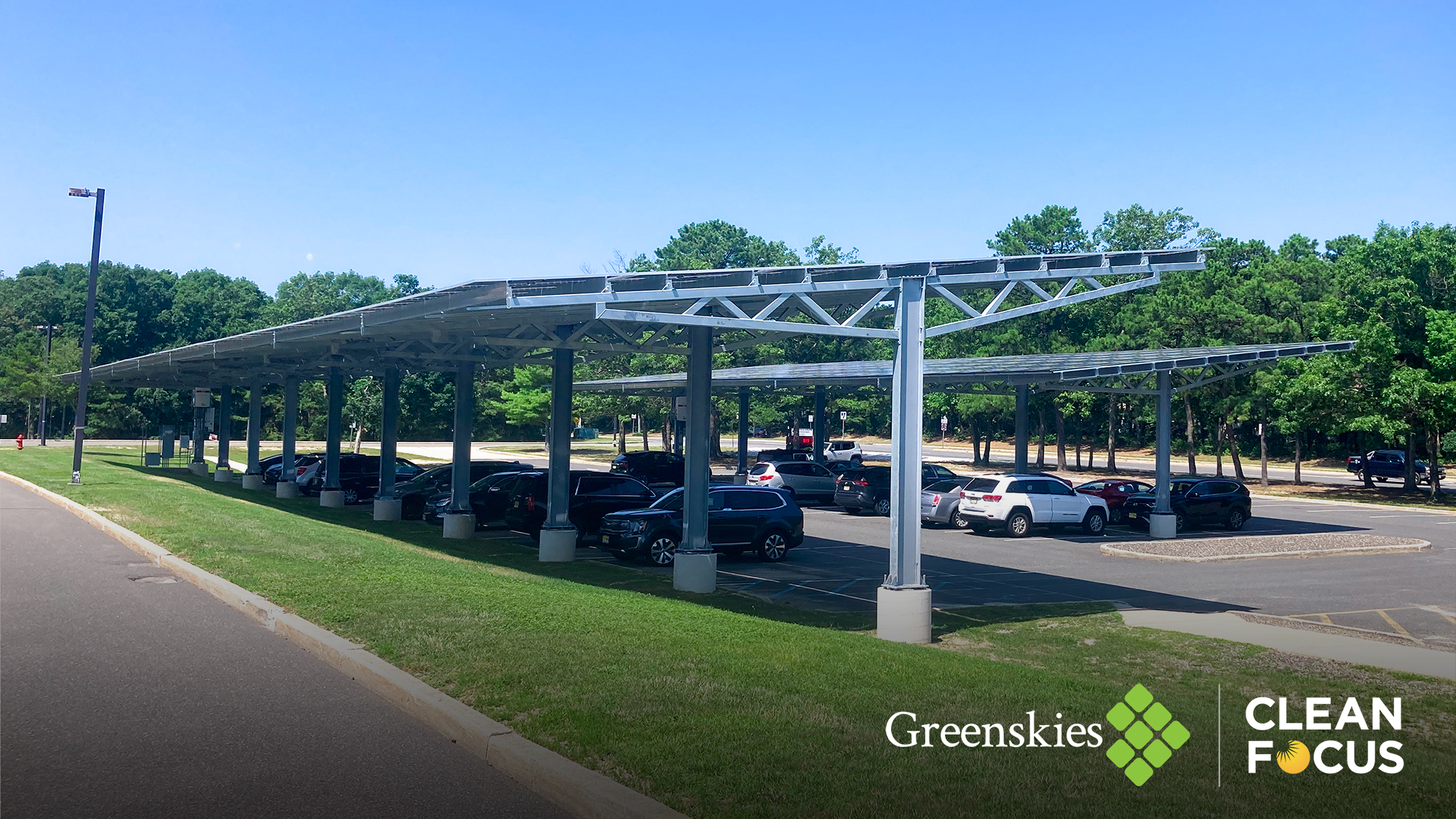 Above: Greenskies Clean Focus solar parking canopy at Cecil S. Collins School in Barnegat Township, NJ.

Annually, the schools are projected to generate more than 2,748 megawatt-hours (MWh) of clean energy, offsetting more than 1,948 metric tons of carbon dioxide (CO2). Over the next fifteen years, that's the equivalent of taking about 6,500 gas-powered cars off the road or preserving 34,800 acres of forest. (Source: US EPA Greenhouse Gas Equivalencies Calculator)
In addition to these positive environmental impacts and electricity cost savings, the solar canopy structures will provide valuable shade and protection from rain, sleet, and snow at the schools.
"Greenskies is proud to help the Barnegat Township School District achieve its renewable energy goals," said Stanley Chin, President and CEO of Greenskies Clean Focus. "When schools reduce energy costs with solar, the students stand to benefit the most."
Greenskies funded the projects at no upfront cost to Barnegat Township, which will purchase the power generated by the arrays from Greenskies at a low, fixed rate for the next fifteen years. Greenskies will also provide ongoing management and maintenance.
About Greenskies Clean Focus
Greenskies Clean Focus offers a full suite of decarbonization solutions, including onsite and offsite solar, battery storage, microgrids, and CCHP. Our vertical integration delivers the most cost-competitive solutions for commercial, public sector, and utility energy users throughout the US. From beginning to end, our customers work with a single delivery team. Greenskies originates, develops, constructs, and operates, while Clean Focus finances and owns the systems. Since our founding in 2009, we have constructed and operate 310 MW of renewable energy facilities across 578 sites in 19 states. Solar Power World ranks Greenskies Clean Focus as the number one commercial solar developer in the Northeast and top three in the US, based on cumulative kW installed. For more information, please visit www.greenskies.com
# # #