Greenskies Clean Focus Completes Solar Project For New Jersey Community College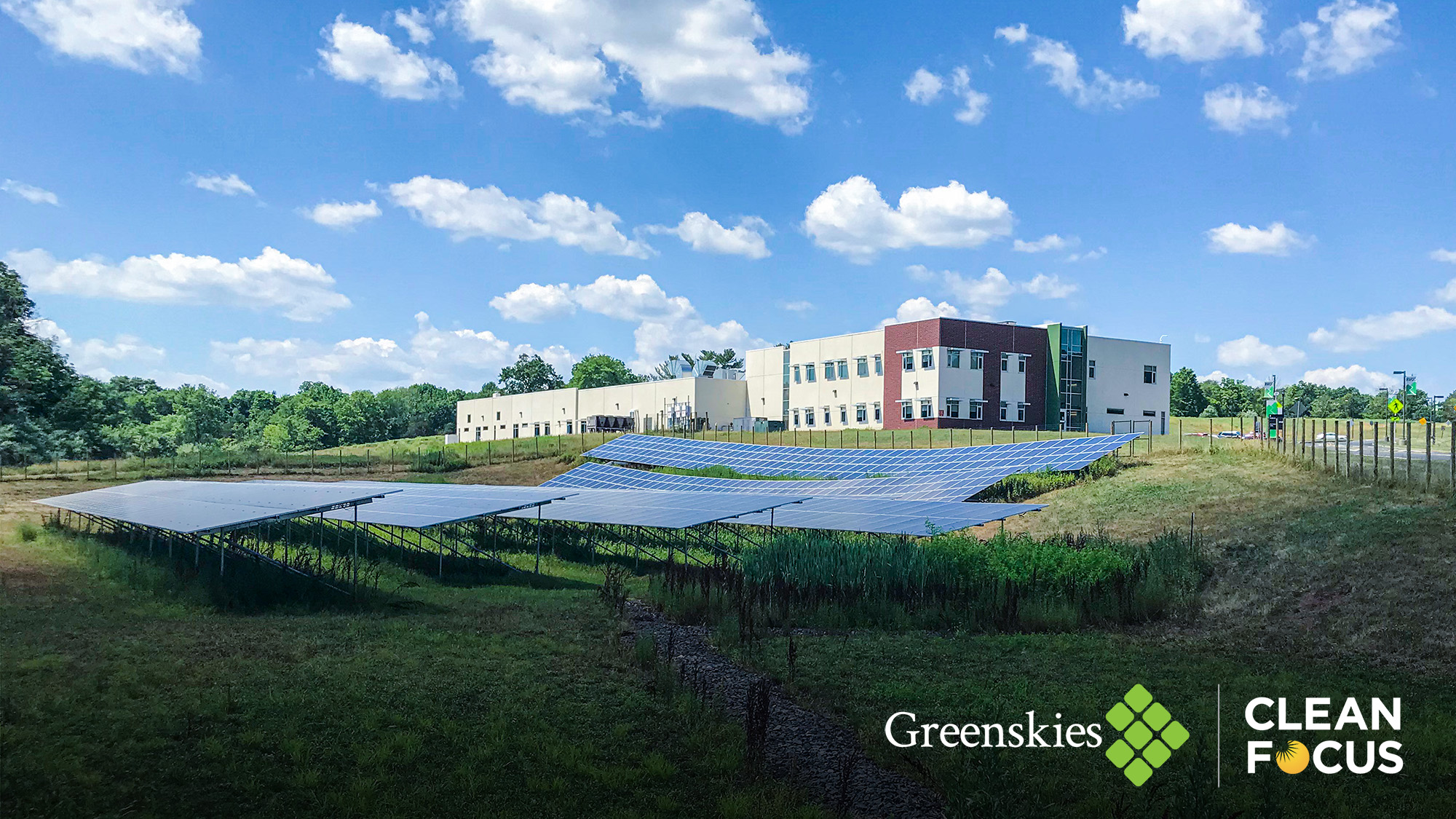 San Diego Daily News | Staff
August 9, 2022
Greenskies Clean Focus recently powered a new 313.6 kW ground-mounted solar plant for Raritan Valley Community College (RVCC) in North Branch, New Jersey. Greenskies teamed up with Vanguard Energy Partners, a national solar construction company, to build a solar panel on land adjacent to the RVCC Workforce Training Center (WTC).
RVCC has signed a PPA with Greenskies to purchase the power generated by the array at a low, fixed price for the next fifteen years. As a result, the two-story, 44,000-square-meter WTC is now powered entirely by 725 bifacial modules, producing up to 386 MWh per year of clean, renewable energy. In addition to powering the WTC, the system is configured for remote grid metering, allowing it to power other buildings on the RVCC campus.
"This project received the first approval for measuring grids remotely in New Jersey. The college wanted to install a solar panel to provide its students with hands-on hands-on learning experience. However, the installation site was in a new, low-power facility," said Pete Osowski, VP of engineering business development. "Thank you to Shannon Donnelly, our Director of Regulatory Affairs, for navigating the application. Thanks to her knowledge of remote grid measurement and her attention to the complexity of the application process, RVCC was approved to remotely measure the solar panel to another building on campus. This range not only helps offset the RVCC electricity bill, but also helps develop the local workforce by training the next generation in renewable energy."
The RVCC campus now houses three solar panels, among other environmentally conscious efforts such as public electric car charging stations, two green roofs and a green wall, numerous pollinator gardens, a rain garden, three stormwater harvesting systems and four LEED-certified buildings. The college also produces a significant portion of its electrical needs through a gas-powered 1.4-MW cogeneration unit.
The RVCC Workforce Training Center is the newest building on campus to achieve LEED certification. As a renewable energy source, this solar panel has helped the RVCC WTC to achieve a perfect score in the Energy and Atmosphere category for green power. The College is nationally recognized year after year for its sustainability initiatives.
"RVCC is committed to preserving the environment through ongoing sustainability programs," said John Trojan, VP of finance and facilities. "There were no capital expenditures or operating expenses for the College. Vanguard built, Greenskies will operate and maintain the array, and RVCC will pay for the electricity at a contracted, predictable rate."