Connecticut YMCA adds rooftop solar via Greenskies, Titan Energy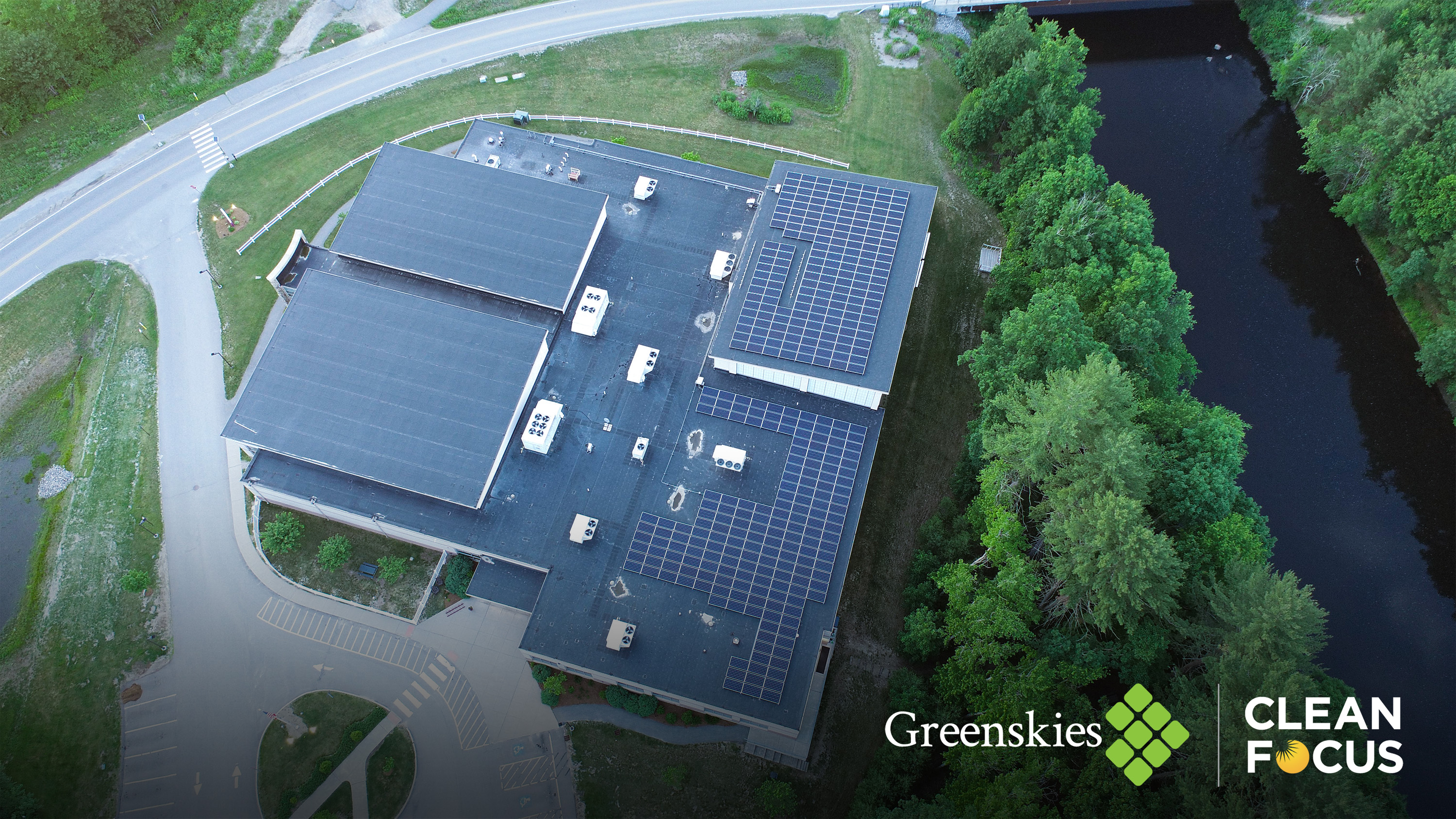 Solar Builder | Chris Crowell
June 16, 2022
The YMCA of Greater Hartford has partnered with Greenskies Clean Focus, Connecticut's top commercial solar developer, Titan Energy, and Connecticut Green Bank to install a 137-kW solar energy system on the roof at the Hale YMCA in Putnam, CT. The Y anticipates the array (360 PV panels) will provide up to 20% of its facility's annual electricity for a projected yearly savings of approximately $10,500, generating nearly 148,000 kWh of clean energy annually.
Working closely with Titan Energy, a full-service energy consulting company, and Connecticut Green Bank, the nation's first green bank, Greenskies has helped the YMCA of Greater Hartford to secure a long-term reduction in electricity costs through onsite solar. Titan Energy conducted a detailed energy analysis of all the Greater Hartford Y locations for the feasibility of solar.
"The Hale Y was the first Greater Hartford Y facility to go solar through this analysis," said Adam Teff, General Manager TitanGen. "Titan Energy is pleased to have provided additional savings to our long-standing relationship with Hale Y through Greenskies Clean Focus' solar installation."
The Hale YMCA Youth and Family Center programs and services positively impact thousands of children and families in nearby Brooklyn, Eastford, Killingly, Plainfield, Pomfret, Putnam, Thompson, Woodstock, and the surrounding area. The solar array will help reduce energy costs associated with energy-intensive branch amenities like the indoor pool and the wellness center health and fitness programs.
"The Hale Y supports more than 5,000 members in Windham County, offering a wide variety of wellness services for families and individuals of all ages," said Harold Sparrow, President and CEO for the YMCA of Greater Hartford. "Implementing solar energy not only reduces our carbon footprint but also provides significant energy cost savings, savings that translate into valuable programs for our community."
"Adding onsite energy generation with solar is a reliable and effective way for nonprofits to greatly reduce operating expenses long-term while also helping fight climate change," said Stanley Chin, President and CEO of Greenskies.
"We hope that highly visible projects like this will encourage other building owners to look into how they can also enjoy solar with no money down," said Mackey Dykes, Vice President of Financing Programs, Connecticut Green Bank.