Greenskies & Pfister Energize 460 kW in Rooftop Solar for Barrington Schools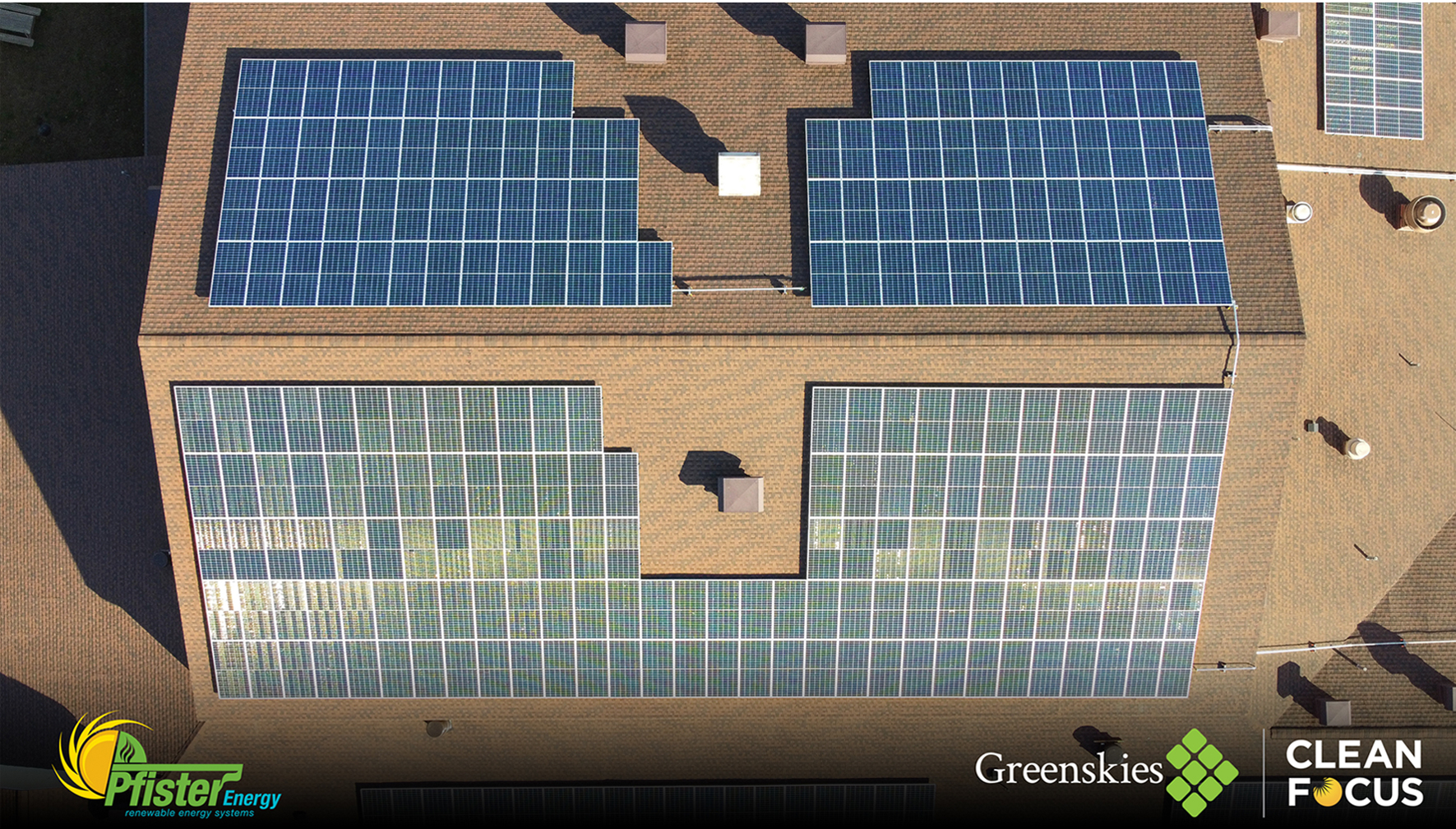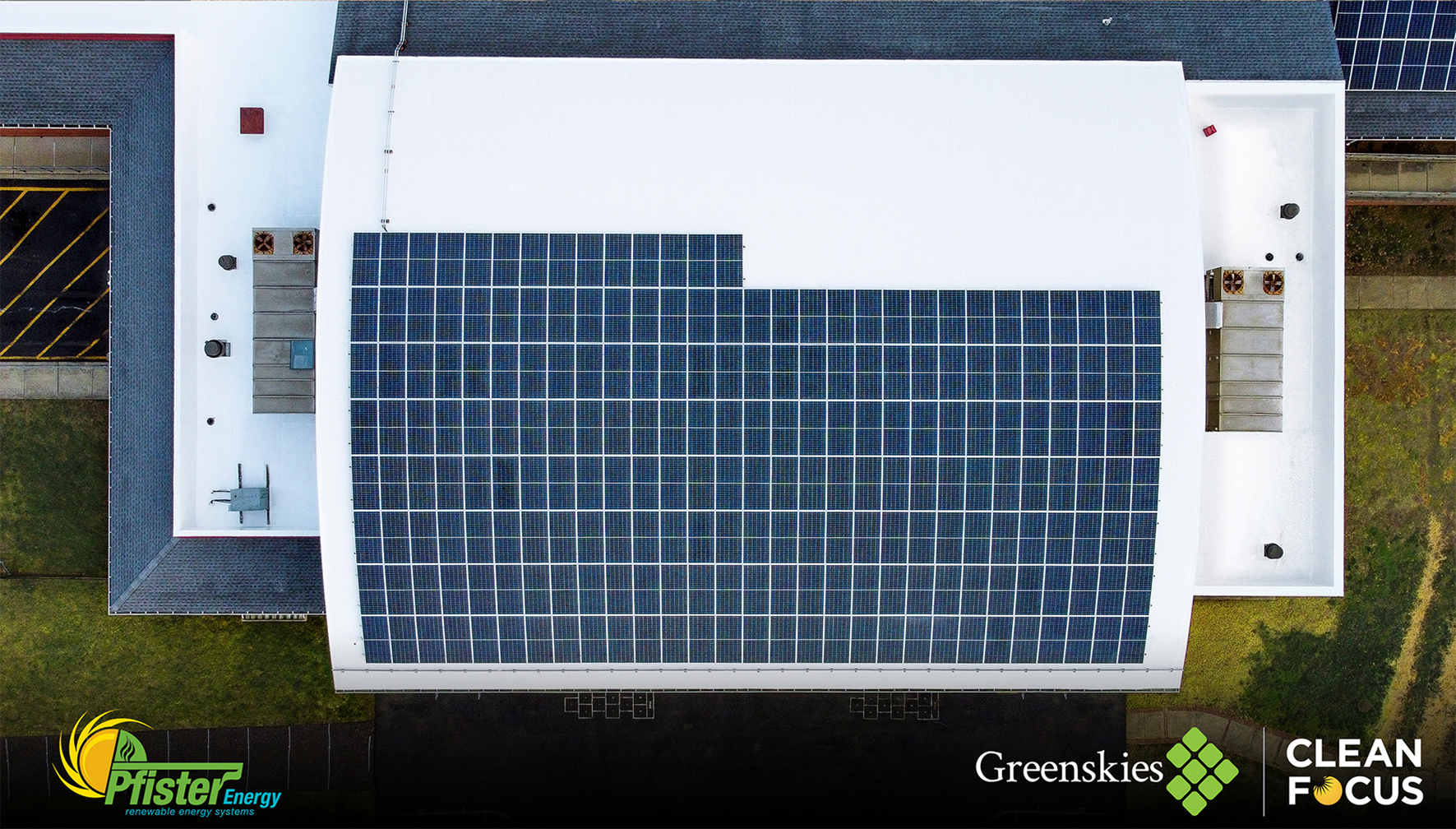 Barrington School District Benefits from Greenskies and Pfister Partnership
North Haven, CT (June 29, 2021) – Greenskies Clean Energy LLC ("Greenskies"), a leader in renewable energy solutions, and Pfister Energy ("Pfister"), a top commercial solar developer and EPC, have announced the completion of rooftop solar energy systems totaling over 460 kilowatts (kW) at two schools in Barrington, New Jersey.
The solar installations located at Woodland Middle School (259.49 kW) and Avon Elementary School (200.97 kW) will significantly lower the annual electric costs for the Barrington School District. The district will create savings by purchasing the power generated by the solar panels from Greenskies at a discounted rate compared to traditional utility costs.
"Our partnership with Greenskies and Pfister will help reduce our carbon footprint while saving the district on energy costs over the 15-year agreement," said Barrington School District Business Administrator Sam Dutkin.
Together, Greenskies and Pfister have helped 23 schools, universities, or businesses across New Jersey and Pennsylvania to reduce energy costs and increase sustainability.
"Pfister Energy is always excited when we can deploy solar on educational facilities," said President & CEO of Pfister Energy, Wayne Pfister. "Saving money on energy allows townships and school districts to spend more on educational programs that directly benefit the kids."
Greenskies funded the construction at no upfront cost to the district and partnered with Pfister to install the rooftop arrays. Each of these projects will be owned, operated, and maintained by Greenskies.
"This is a great example of how partnerships between solar developers and contractors can benefit school districts, regardless of budget constraints," said Stanley Chin, President and CEO of Greenskies.
Annually, the Woodland and Avon projects expect to generate 535.96 MWh of clean, renewable energy. Over the term, these projects will offset more than 5,700 metric tons of carbon dioxide (CO2), or the equivalent of taking 1,200 cars off the road by 2036. (Source: US EPA Greenhouse Gas Calculator)
###
About Greenskies Clean Energy
Greenskies Clean Energy along with its sister company, Clean Focus, develop, finance, construct, own, and operate clean, renewable-energy projects in the United States. From beginning to end – origination through construction and then lifetime operation – customers work with a single delivery team. Greenskies offers integrated solar and battery-storage solutions to C&I, municipal, and utility customers, while Clean Focus provides capital and owns the systems. Both Clean Focus and Greenskies were founded in 2009, and they joined JLC Infrastructure as wholly-owned subsidiaries in 2019. Together Clean Focus and Greenskies have constructed and operate over 275 MW of C&I solar projects throughout the country. The combined company was Ranked #1 by Solar Power World in 2019 for cumulative commercial installations. For more information, please visit www.greenskies.com
About Pfister Energy
Pfister Energy, a leading turnkey commercial, industrial, and utility-scale solar energy company and EPC contractor offering in-house project development, construction, and O&M services. Solar installations include rooftop, carports, and ground mount arrays, as well as energy storage. Pfister Energy has installed more than 500 MW of solar and large-scale solar projects for schools, hospitals, corporations, governments, community solar farms, and electric utilities across the United States. In 2003, the company installed its first commercial solar-integrated roofing system. Pfister Energy was recently ranked the #1 commercial solar contractor in New Jersey by Solar Power World. For more information, please visit the recently relaunched website, www.pfisterenergy.com