Senator Art Linares
Story and Photos By Caryn B. Davis, INK Magazine
While State Senator Art Linares was the youngest Connecticut State Senator ever to be elected at age 24, his values are old school. He believes in hard work, honesty, discipline, playing by the rules, and helping the 100,000 people who reside in the 33rd district in achieving their dreams.
"One of my responsibilities in the Senate, if not the responsibility I have, is to make sure the people of Connecticut can accomplish their dreams. It is our job in the government to ensure we provide everyone with the necessary equal opportunity to do that,"says Linares.
Linares resides in Westbrook, Connecticut, one of the towns in his district that also includes Chester, Clinton, Colchester, Deep River, East Haddam, East Hampton, Essex, Haddam, Lyme, Old Saybrook, and Portland. He grew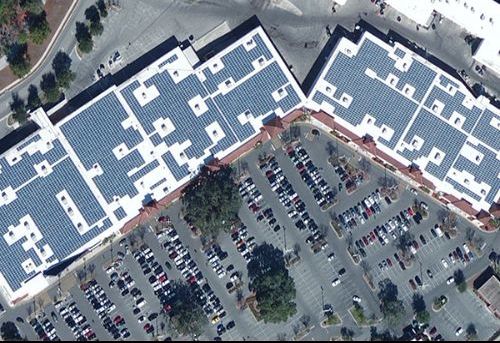 up in a Cuban American household where these principles were an intrinsic part of his family's life. His paternal grandparents, Jose and Mercedes Linares, were both successful teachers in Cuba until Jose was jailed for speaking out against communism as Fidel Castro came into power.
"My grandmother was running a school in Cuba, but was having issues getting the kids to come to school in the morning. So my grandfather would drive around the neighborhood, pick them up, and bring them there. This is how he won her heart,"recalls Linares.
Like many Cubans, the Linareses were forced to flee their homeland in 1961 after the Bay of Pigs. They left behind their friends and relatives, their careers, their farm, their possessions, their country, and the only life they knew. They spent a year in a refugee camp in Spain before arriving in Newark, New Jersey to start all over again.
"My grandfather calls America the greatest country on earth because he was able to work hard here as a teacher and provide for his children," Linares says.
And when his grandson, Connecticut's youngest state senator and the second Latino ever to serve in this capacity was sworn in, the 90-year-old Cuban exile who came to this country with nothing, proudly looked on.
Linares learned a lot from his grandfather, but he learned even more watching his father, Art develop his businesses from scratch.
"My father bought a house, and I helped him rebuild it. He then sold it and did it again. He also started a Party City store in Orange, Connecticut. I worked with him there helping with inventory and on Halloween, which was always a busy day. I learned the importance of having a strong work ethic during that time," says Linares."So really, my father is my hero and my inspiration, and he is a good family man too. It is something I can only aspire to be."
But the young Linares had a few dreams of his own. And at age 19, in a similar spirit of entrepreneurship as his father, he and Michael Silvestrini co-founded a commercial solar energy company in his basement called Greenskies Renewable Energy LLC.
"My father was the first person to believe in us and helped guide us through the stages of our growth,"recalls Linares.
This was in 2008 when Linares was still a student at the Sykes College of Business at the University of Tampa in Florida. Two years later he took a sabbatical from Greenskies to volunteer for U.S. Senator Marco Rubio in Washington, D.C. Serving the public was a transformative experience that ultimately inspired Linares to run for office in 2012.
"I knocked on about 10,000 doors and wore out three pairs of shoes to win the seat to listen to people. I focus on listening to what people have to say because I feel so many politicians are disconnected with what their constituents actually want; and it's important to try and put the people above the party and above politics as much as you can," says Linares. "Whenever someone calls, I do my best to get back to them and be as accessible as possible. It's an honor to represent the people."
In 2011, the Connecticut Department of Energy and Environmental Protection (DEEP) sent out an RFP (Request for Proposals) to private developers seeking renewable energy projects that would contribute to the state's goal of generating 30 megawatts of cleaner and cheaper energy. Only zero emission technologies were eligible including solar, wind, wave, or tidal power and low-impact hydro-power. The DEEP received proposals from 13 entities, including Greenskies, which in December 2011 was awarded the project because they were the lowest bidder.
Their idea was to build a solar farm in East Lyme, which is now among the largest in New England. It took eight months to construct and is fully operational with 16,654 solar photovoltaic panels spread across 35 acres.The panels are all facing south and are positioned at a 45-degree angle to collect the maximum amount of sunlight, but also to enable the snow to fall off. Even in the wintertime as on cloudy days, energy is still being produced although the volume is naturally less.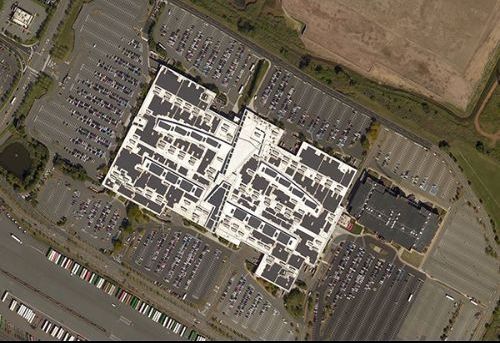 When the sun's rays heat the panels, the silicone cells inside begin to agitate transforming the sun's energy into electrical energy. The electricity created at this juncture is DC (direct current) and must be converted to 120-volt AC (alternating current) for use. On site are 80 inverters busy converting DC power to AC. The energy generated is enough for 6312 households, or conversely, 14% of East Lyme's homes. Greenskies has a 20-year contract with Connecticut Light & Power and United Illuminating to purchase the electricity they make.
The solar farm is actually very quiet and quite beautiful with its lengthy blue tinted panels and green, grassy fields. Greenskies has built a fence around the perimeter and maintains the property to ensure there are no issues for the neighbors. They are also in the process of making a gravel path that winds its way around the panels easy to run on, so eventually they can host a 5K race and raise money for charity.
"It's another way this project can give back to the community,"Linares says.
In addition to producing fossil fuel free energy, this project has also given back to the community by providing employment. The inverters were made in Massachusetts, the racking in the U.S., and over 150 Connecticut men and women from engineers to lawyers, to contractors, to electrical and construction personnel have all worked on this project at one time or another.
"We love it because we have created local Connecticut jobs, and we are producing this energy right here in America. It's one step in the right direction of helping America to reach its goal of energy independence,"says Linares."We want to make sure the next generation has the same opportunities that the generations before us had. Being responsible for our energy consumption and the way we make energy, is one of the most conscientious things you can do; and it's wonderful for the environment."
At 25, Linares wears many hats as a part time State Senator and as a volunteer for the Special Olympics, various soup kitchens, for the
Commerce and Education Committees, and as a Ranking Member of the Connecticut General Assembly's Banks Committee and the Select Committee on Children. Linares also remains an active partner in Greenskies along with Silvestrini, his father Art, Robert Landino, and Andrew Chester. The team is currently working with two of the
world's largest commercial companies building solar panels on their rooftops and are involved with many other projects in the northeast with plans to expand nationwide.
"At Greenskies we always want to do what is best for the company, and right now it's best we grow and create jobs. We believe in what we are doing. Not just because it's a great business; but also because we are making the world a better place as we do it,"Linares says."As far as my position in the State Senate, I take on the same philosophy. I do what is best for my district, and I try to make the
people I represent proud. I work as hard as I can for them. That means similarly, we need to create jobs and get people working. We need to find ways to manage a responsible budget in Connecticut, take care of the environment, and make sure students have the best education possible."
Linares' family history, his own dreams of becoming a State Senator, and turning a barren lot into a solar field that now provides renewable energy, has taught him to cherish the opportunity and freedom of living in America where anything is truly possible.
"That has been derived from the story of my family leaving a communist country where there was no freedom of religion nor freedom to start a business of one's choosing, nor freedom of political parties. I think that has played a huge role in my political thought and in my life," says Linares.
To read the story in it's original publication, click here