Raymour tests new green initiative
Furniture Retailer | Thomas Lester
April 22, 2022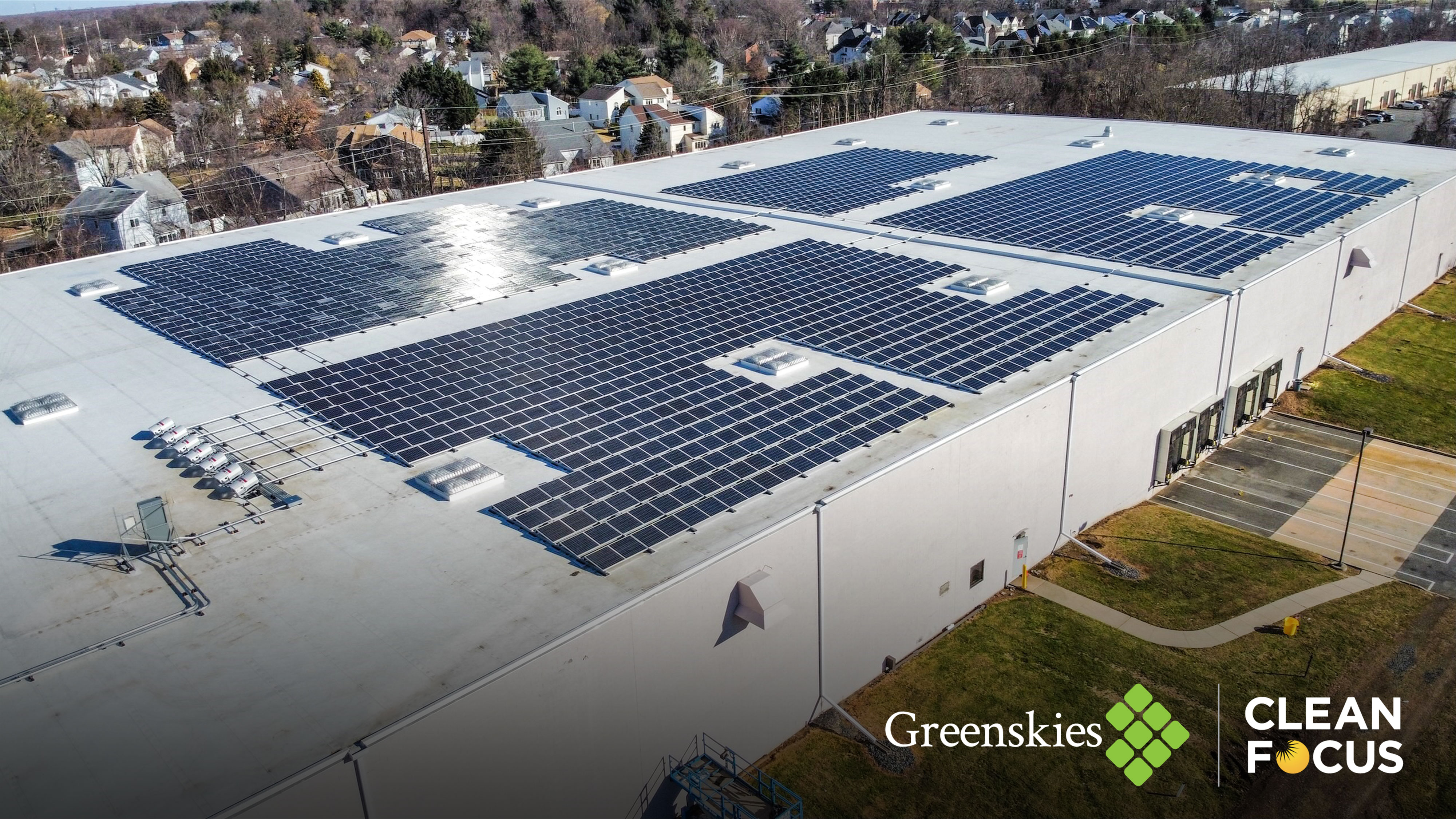 A look at the solar array atop Top 100 retailer Raymour & Flanigan's Monmouth Junction service center in New Jersey.
Top 100 retailer Raymour & Flanigan is boosting its green profile in a trio of facilities in New Jersey.
The Liverpool, N.Y.-based retailer has partnered with Greenskies Clean Focus, a national leader in renewable energy solutions, to embark on three solar projects at the Monmouth Junction service center at Culver Road, Fairfield showroom and Fairfield clearance center. Officials say it will further advance Raymour & Flanigan in its sustainability mission.
"As a part of our sustainability mission, Raymour & Flanigan has continued to invest in enterprise-wide green initiatives, such as our partnership with Greenskies Clean Focus," said Christopher Gaube, Raymour & Flanigan's senior director of brand marketing. "These efforts deliver on our purpose of helping everyone love their home – including our collective home, planet Earth."
"Our solar panel project is just one way we are taking action. In addition to the new solar arrays that will offset more than 90% of the sites' energy uses, we also remove and recycle all packaging from customers' homes when making deliveries," Gaube added. "Our large-scale in-house recycling program recycles 99% of all packaging materials resulting in 23 million pounds of materials per year that avoid landfills. We even have teams dedicated to scheduling owned delivery trucks on the most fuel-efficient routes. We are excited about all of these initiatives as we do our part in building a greener future together."
The Culver Road solar project was completed in late 2021 and is a 516.6kW DC system that will produce 633,500kWh of electricity in its first year. The Fairfield showroom and clearance center will host a rooftop PV system with a combined 735.9kW DC capacity. The Fairfield projects are set to be completed in June 2022, together they will produce 883,260kWh in their first year. The three solar projects will offset more than 90% of the electricity usage at each facility.
"It has been a pleasure to collaborate with Raymour and Flanigan and Hill Energy Services on the Monmouth Junction and Fairfield locations, and we are excited to continue to support Raymour and Flanigan's commitment to sustainability by installing solar at additional properties throughout the Northeast," said Stanley Chin, president and CEO of Greenskies Clean Focus. "These projects are an excellent example of how large-scale retailers can make meaningful gains toward their ESG commitments with renewable energy from on-site solar."
The Greenskies partnership is the latest initiative from Raymour & Flanigan in its commitment to sustainability and greener business practices. These projects will offset nearly 656 metric tons of carbon dioxide in the first year alone, the environmental equivalent of taking 233 gas-powered cars off the road, planting nearly 18,000 tree seedlings and preserving more than 1,280 acres of forest, annually.
In addition, the energy generated by these systems is equivalent to 136 homes' electricity use each year. Raymour & Flanigan believes it's everyone's responsibility to take care of our planet, and in addition to hosting solar projects that create green energy, its large-scale recycling program recycles 99% of all its packaging materials, resulting in more than 200 million pounds of packaging diverted from landfills since 2002.
"At Raymour & Flanigan, prioritizing sustainability and green initiatives aligns with our purpose of helping all people enjoy their home, planet Earth," said Gaube. "As an industry leader, we are committed to setting the standard for sustainable practices by offsetting our carbon footprint with renewable energy. We are excited about the completion of these projects as we do our part in building toward a greener future together."