Greenskies completes two school rooftop solar projects in Putnam, Connecticut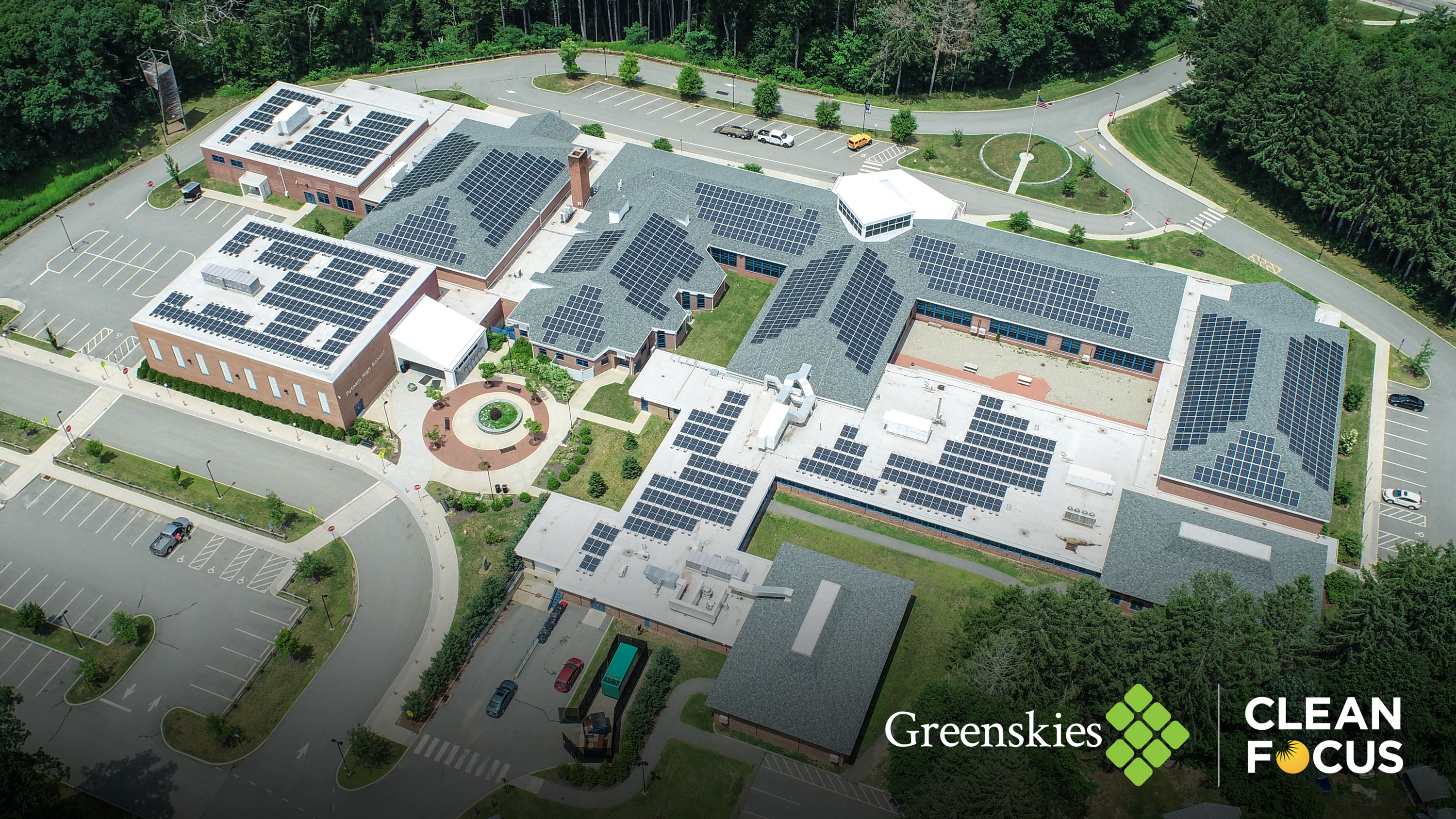 Solar Builder | Staff
July 12, 2022
The Town of Putnam's new combined 752-kilowatt (kW) solar system will offset approximately 70% of the total annual electricity load. Greenskies Clean Focus, Connecticut's top commercial solar developer, financed, owns, and operates the systems and provided engineering, design, and construction expertise.
"We're happy to help the Town of Putnam acquire clean, affordable electricity with solar," said Stanley Chin, President and CEO of Greenskies Clean Focus. "Our team excels at assisting municipalities implement renewable energy without capital expenditures. After all, they're not in the business of developing and operating solar projects — we are."
In total, Greenskies installed over 2,000 solar panels on the rooftops of Putnam High School (520 kW) and Putnam Middle School (232 kW). Together, the rooftop arrays are projected to produce an estimated 866-megawatt-hours (MWh) of clean energy each year.
The Town of Putnam, CT worked with Titan Energy, a full-service energy consultancy, to conduct a request for proposal (RFP) process. As a result, they selected Greenskies to build, own and operate the solar systems under a long-term power purchase agreement (PPA). The PPA structure ensures the Town pays no upfront costs and will benefit from reduced energy rates, saving approximately $875,000 over the next 25-years.
"The Putnam Public Schools made a quantum leap forward in terms of sustainability and cost reduction by choosing to go solar at both the High School and Middle School," said Adam Teff, General Manager of TitanGen. "Through this addition of solar, the district offset approximately 70 percent of their annual utility consumption and reduced their costs by approximately $55,000 a year."
Over the next 25 years, the power generated by solar will offset 15,350 metric tons of carbon dioxide (CO2), the equivalent of taking 3,300 gas-powered cars off the road or preserving 18,175 acres of forest. (Source: US EPA Greenhouse Gas Calculator)
"Bringing solar energy to Putnam's schools is environmentally friendly and cuts energy costs," said Daniel P. Sullivan, III, Superintendent of Putnam Schools. "Saving money with solar allows us to redirect savings to resources that directly improve our schools."