Greenskies Clean Focus completes solar project for New Jersey community college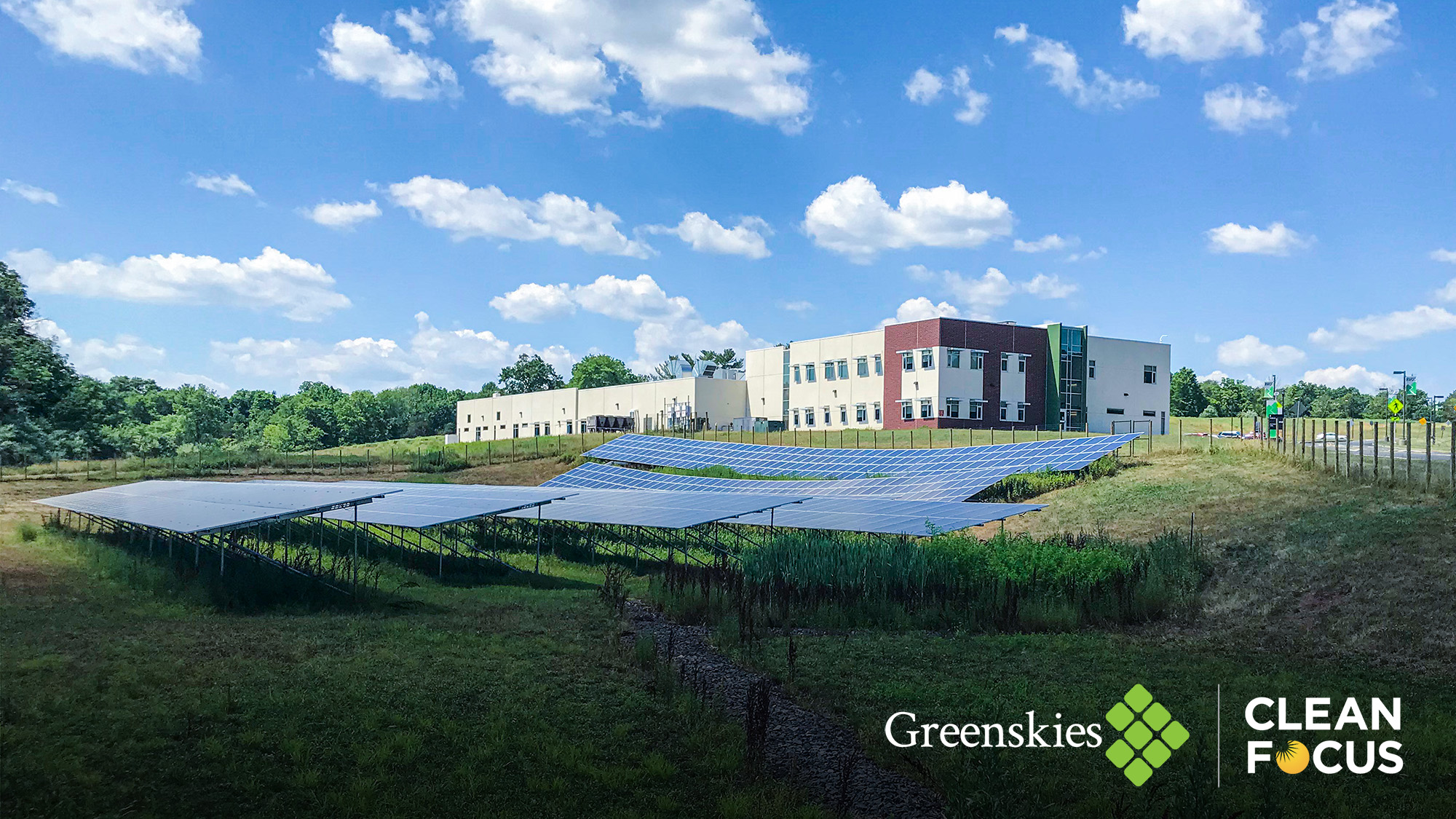 Solar Energy Magazine | Staff
August 9, 2022
Greenskies Clean Focus recently powered a new 313.6 kW ground-mounted solar installation for Raritan Valley Community College (RVCC) in North Branch, New Jersey. Greenskies partnered with Vanguard Energy Partners, a national solar construction company, to build a solar array on land adjacent to the RVCC Workforce Training Center (WTC).
RVCC entered into a PPA with Greenskies to purchase power generated by the array for the next 15 years at a low, fixed price. As a result, his 44,000-square-foot two-story WTC is now fully powered by 725 double-sided modules, producing up to 386 MWh of clean renewable energy annually. In addition to powering the WTC, the system is configured for remote net metering so it can power other buildings on the RVCC campus.
"This project received the first remote net metering approval in New Jersey. The university wanted to install a solar array to provide students with a hands-on, hands-on learning experience. But it was installed in a new facility with low power usage," said Pete Osowski, vice president of technology business development. "A big thank you to Shannon Donnelly, Director of Regulatory Affairs, for navigating the application. Approved for remote net metering of solar arrays to another building at It will also help develop the local workforce."
The RVCC campus currently has three solar arrays, a public electric vehicle charging station, two green roofs and green walls, numerous pollinator gardens, a rain garden, three rainwater harvesting systems, and four LEED certifications. Efforts that consider the environment such as buildings are being carried out. The university also produces a significant portion of its electricity demand via a gas-powered 1.4 MW cogeneration plant.
The RVCC Workforce Training Center is the newest LEED-certified building on campus. As a renewable energy source, this solar array helped RVCC WTC achieve full marks in the energy and air category for green power. The university is recognized nationally each year for its commitment to sustainability.
"RVCC is committed to protecting the environment through ongoing sustainability programs," said John Trojan, Vice President of Finance and Facilities. "There were no university capital or operating expenses. Vanguard would be built, Greenskies would operate and maintain the array, and RVCC would pay for the electricity at predictable rates defined in the contract."