Operations & Maintenance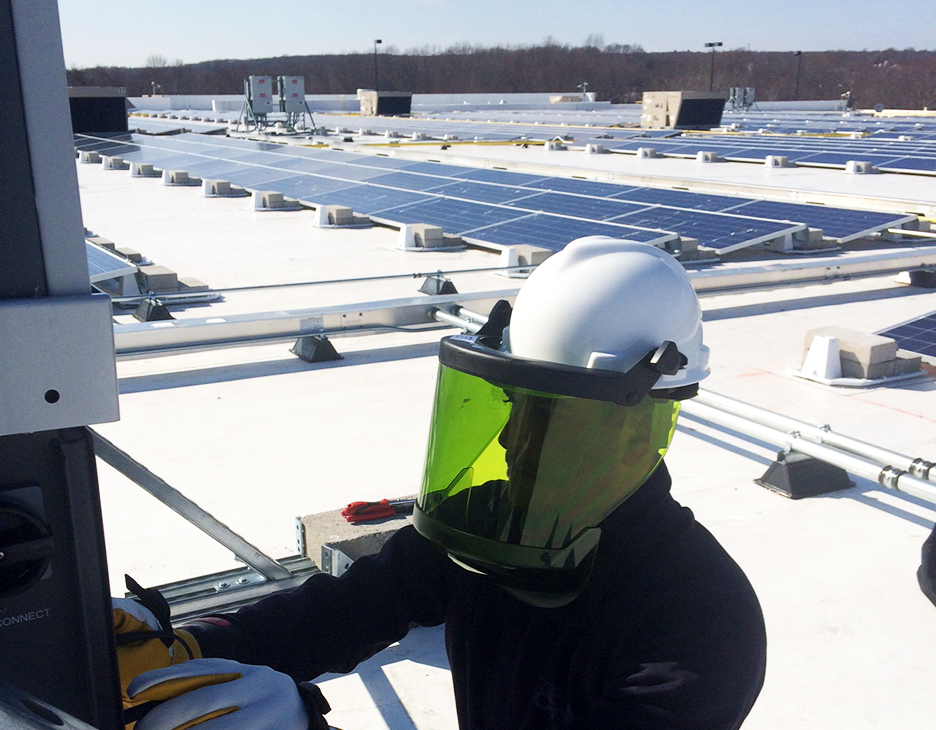 Greenskies' Operations and Maintenance (O&M) unit is a dedicated team of licensed electricians, carpenters and systems analysts that spans the country, maintaining solar systems across 14 states, stretching from New England to the West Coast.
Our O&M team is equally adept at maintaining systems designed and built by Greenskies or operating as a third-party contractor, keeping systems designed and built by other solar companies running smoothly and efficiently.
Network Operations Center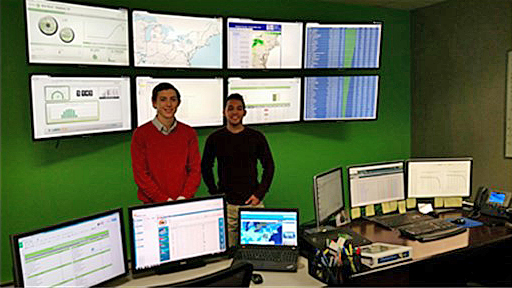 Greenskies' O&M unit provides unparalleled remote monitoring and basic trouble shooting services 24/7 from our state of the art Network Operations Center (NOC) in Middletown, Conn.
From the NOC we can evaluate system performance via the PowerTrack Monitoring system, conduct remote troubleshooting and identify faults as they occur.
The NOC, which is staffed around the clock with trained and experienced data analysts, uses advanced technology to optimize Solar PV availability and profitability and ensure your project increases revenues around the clock.
Scheduled Maintenance Plan
Greenskies' O&M team offers a scheduled maintenance plan to identify and correct any issues that arrive or have the potential of arising on operating assets. Reports are generated after each visit and performance data is analyzed and saved so that historical data can be used to track module performance vs. warrantied output.
Spring Visits
Allow our teams to visually inspect the array and its components after they have been put thru the physical rigors of the winter season and allow any issues to be corrected before the system enters into its most productive season.
Fall Visits
Allow our teams to inspect the array and components after they have been thru the most electrically demanding season and correct any issues that may have resulted from peak performance over this extended period.
Emergency Maintenance Visits
When a system is not producing or is under producing, our Data Acquisition System (DAS) will create an alarm. Once an alarm is created our Production Analysis Team will analyze the data and request that an O&M team be dispatched to investigate and correct any issues.
Greenskies Field Teams have a rotating preventative maintenance schedule to make sure that at least one team per region is available to handle emergency visits as needed.