Solar Consulting
Most of our clients are companies or municipalities with extensive real estate portfolios and a corporate or political objective to utilize more green energy. The first phase of service that Greenskies provides these clients is a consultation on how to best implement green energy, what the legal process should be, what the economics of a solar project would look like and how to best market their green commitment. This consulting process results in a recommended solar program that we believe is best suited to meet our client's needs.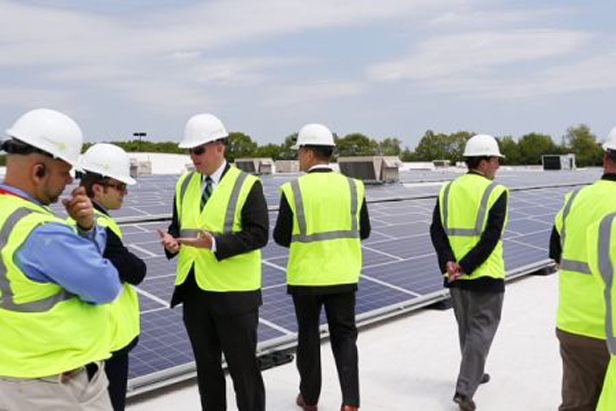 In the case of Wal-Mart, Greenskies developed a solar energy campaign that matched their corporate objectives including a technological format, a financial format and a template Power Purchase Agreement ("PPA") that has since become the standard protocol for their national solar effort. In the case of Target Corporation, Greenskies initiated a completely different structure where Greenskies developed projects for Target that Target would own and operate. This structure was a better fit for Target's green energy objectives than a PPA model.
Design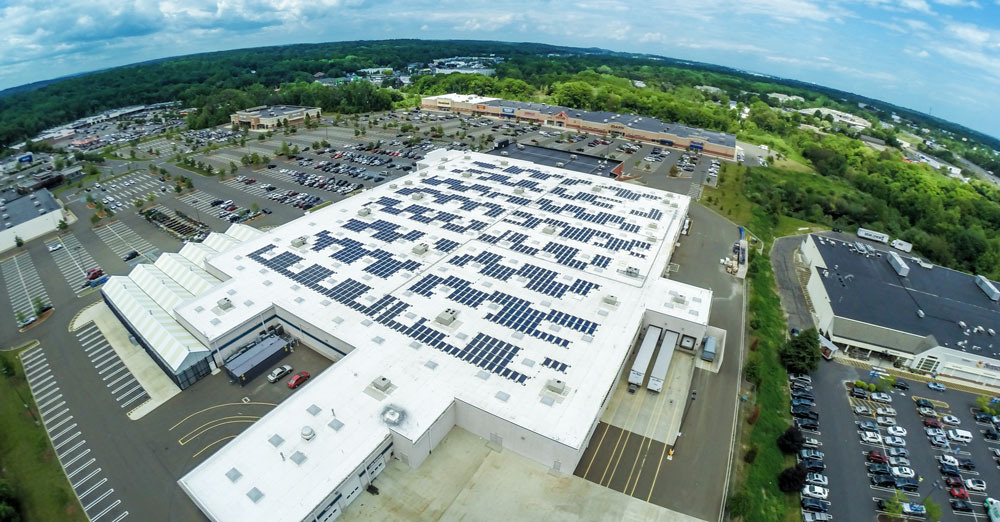 The next step of the solar development process is site selection and design. Greenskies works with our clients to find the locations best-suited for solar implementation. Our design staff, in conjunction with construction management, takes into consideration the available state incentives, utility territory, the roof age and type, shading, wind and snow zones, the onsite electric services, orientation, neighboring properties, structural integrity, snow loads, dead loads, soil tests, pitch of the ground or roof and the available ground or roof space vs. electrical needs.
After ideal sites have been identified, design characteristics and cost are assessed to pair the most appropriate solar technology with each site.
Engineer
Greenskies has skilled in-house engineering staff who perform solar module and racking layouts for all potential projects. When a project presents itself, whether it be on a flat rooftop, raised seam metal roof, parking canopy, or a capped landfill, our staff has the ability to preliminarily engineer the project. Once preliminary engineering proves the viability of a project, Greenskies engineers work with outside engineering firms to finalize and stamp construction drawings, submit interconnection applications and apply for permitting.
Construct
As Greenskies continues to develop more solar projects, our construction capacity has grown ten-fold to ensure that those projects are installed according to our industry-leading quality standards. Greenskies has constructed every project we've ever contracted without ever changing a price to our customers. We are obsessed with perfecting the solar installation process and use a variety of data capturing technologies to facilitate the constant, incremental improvement to every part of the installation process.
Led by Steve Denino, our engineering, procurement and construction ("EPC") department consists of executive leadership, Project Managers, Assistant Project Managers, Project Engineers, Electricians, Installers, Accountants and Administrative Support staff. We regard our in-house EPC capacity as one of the most important points of differentiation between Greenskies and our competition because we build our own projects, we control costs and schedule directly, we also control the quality of the end product with greater precision than any subcontracted installer ever could.
While we have Solar Technicians located across the country and at every project we construct, the vast majority of our EPC infrastructure is located in our EPC Headquarters adjacent to our fabrication and warehouse facilities in Middletown, Connecticut. Complete with a Network Operations Center, we consider the EPC HQ the heart of our business.